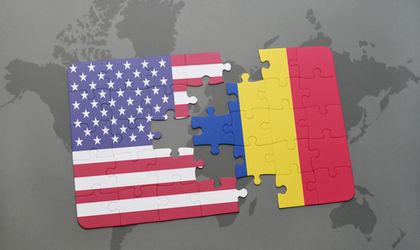 Romanians wishing to invest in the US can opt for an E2 type visa that does not require a specific amount to invest, said Ruslan Bocancea, managing partner at Bocancea Law Firm, at a conference in the International Business Forum.
"If we write an investor visa to Google, we may find some information about a visa requiring us to invest a million dollars, to create 10 jobs, and it's EB5. "Many people do not know there's an E2 visa does not require a specific amount to invest," said Ruslan Bocancea.
He told AGERPRES that last year Romanians obtained 95 E2 type visas, up from 2016, when there were 51 approved E2 type visas. Last year, 83 E2 type visas were approved in Bulgaria, and 235 approved E2 visas in 2016.
Ruslan Bocancea said the visa is for both the investor and the family members. The time to get a visa is about 2 months.
US Embassy Commercial Attaché Joshua Burke underlined the growing interest of Romanian companies to participate in the Select USA Summit dedicated to attracting investment in the US.
"The size of Romania's delegation was four companies in 2016. Last year, we had 25 members of the delegation, and this year more than 40 members of the delegation, the fastest growing dimension of a delegation," Joshua Burke said.
According to him, Romania ranked fifth in terms of size of the delegation.