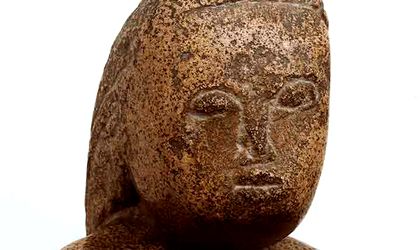 The Romanian government decided that the funds raised as part of the public subscription for purchasing Constantin Brancusi's modernist work 'Wisdom of the Earth" will be returned in full by 31 December 2017, government spokesperson Liviu Iolu announced.
"The amounts donated will be returned in full to donors by 31 December 2017. The government established mechanisms to refund donations. Until now there were approximately 100,000 donors, the total amount donated being EUR 1.273 million," Liviu Iolu said.
According to Iolu, for the refund of amounts donated via SMS and telephone lines, the government will make agreements with phone operators. The decision adopted by the Government sets out the conditions, stages and deadlines for the refund procedure as well as the template of the refund application. It also regulates the bearing of fees and currency exchange differences related to the refund of donations, which will be borne by the state budget through the budget of the Ministry of Culture.
The Ministry of Culture will refund those who submit refund applications within 60 days from the submission date. Moreover, the Culture Ministry will communicate publicly on its webpage and on the Romanian government's webpage as well as on other media channels the schedule for the refunding of amounts donated, including the stages and categories of donors.
Moreover, the government also regulated the situation of those who donated money towards the purchase of Brancusi's piece and do not want it refunded. They can express this option in writing by 31 March 2017.
Georgeta Gheorghe