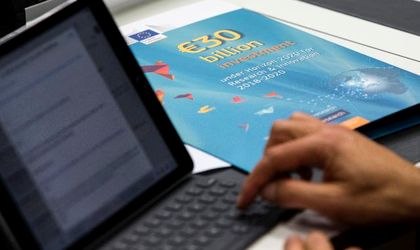 Romania has the second-lowest proportion of the working-age population working from home among the 28 European Union member states, of 0.4 percent in 2017, far below the EU average, Eurostat data show.
The percentage of employed persons aged 15 to 64 in the EU who usually work from home stood at 5 percent in 2017.
"This figure was highest in the Netherlands (13.7 percent), followed by Luxembourg (12.7 percent) and Finland (12.3 percent), and lowest in Bulgaria (0.3 percent) and Romania (0.4 percent)," Eurostat said.
Official data show that the percentage of employed persons in the EU who sometimes work from home has increased steadily over the years, from 7.7 percent in 2008 to 9.6 percent in 2017, although the figure in 2017 was down slightly from 2016  (9.8 percent).
In the EU, (18.1% percent of self-employed persons usually worked from home, compared with 2.8 percent of employees.
In February 2018, Romania's Parliament has approved a draft bill that regulates telework so that employees will be able to work from another place outside the HQ.
According to the project, companies will be able to update the contracts of full time employees that opt for this system.
The new contract form for teleworking had been approved by the government last summer.