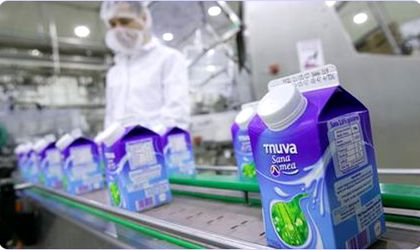 Tnuva's factory in Popesti-Leordeni near Bucharest has been acquired by Turkish dairy producer Sutas, the company has announced. The value of the transaction has not been disclosed but the Turkish company said it has plans to hire 300 people this year, and reach 500 after "investments are fully completed".
"Sutas will continue its investments in Romania with breeding farms, feed factory, recycling and reusable energy facilities as well," announced the company.
Sutas reported EUR 650 million in turnover last year and over 4,000 employees in training centers, stock farms, fodder factories, dairy production factories, recycling and energy plants.
The acquisition of the factory in Popesti-Leordeni – which presently has a production capacity of 500 tons per day – is the second investment of this kind the dairy producer has made outside Turkey after last year it took over bankrupt Swedmilk, a Macedonian dairy producer.
The Romanian subsidiary of Israeli dairy producer Tnuva filed for insolvency in January 2012 after having previously tried to sell its local operations due to unsatisfactory results. A few months later the producer attempted to tender the factory for some EUR 16.4 million.
However, the Israeli firm is estimated to have invested about EUR 60 million locally since 2005 when it entered Romania with the goal of establishing an integrated business – from milk production to product distribution under the Tnuva and Yoplait labels.
While the company hoped to reach yearly sales of EUR 50 million by 2008, the figure did not surpass EUR 20 million.
Simona Bazavan