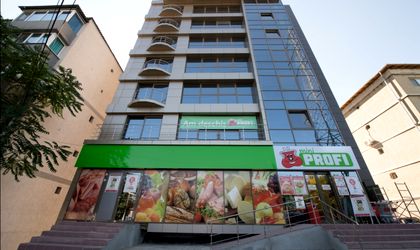 FMCG retailer Profi Rom Food has relocated its headquarters to a larger, seven-storey building located at 31, Calea Sever Bocu, in Timisoara.
"The company is growing at a fast pace and a larger volume of business also calls for larger offices, (…). Our offices used to lay scattered in several Timisoara locations, and now we managed to bring them together under one roof, as well as to provide convenient work space for our larger number of employees (…)," said Profi's GM,  Pawel Musial.
The new headquarter covers some 2400 sq.m.
Profi discount stores are owned by Enterprise Investors, a Polish private equity company that bought the retail network in 2010 from Duna Waiting Participation for EUR 66 million. Profi reported for last year sales of RON 1.04 billion (approximately EUR 214.5 million), up 29 percent y-o-y. The growth was mainly generated by the opening of 26 new stores, while like-for-like sales growth was 7.5 percent.
The retailer presently operates 121 stores in Romania.
Simona Bazavan