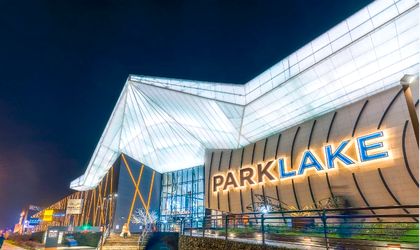 ParkLake, the shopping center owned by Sonae Sierra, received the "Best Retail Lease of the Year" award for its partnership with Primark to open the retailer's first store in the local market. The new 3,735 square meter flagship store officially opened on 15 December.
The CIJ Awards Gala is one of the most prestigious and longest-running real estate industry events in the region. This year's event attracted more than 150 entries and nominations from companies in 34 categories, with the awards ceremony taking place on 8 December.
The recognition comes shortly after ParkLake announced it will host two more local market launches in the future – CONVERSE, which will open Romania's first single-brand store, and In Street, a multi-brand sporting goods store.
"This award is an important recognition for us, of which we are very proud. It also motivates us to continue building long-lasting partnerships with our tenants, transforming ParkLake into a unique shopping and entertainment destination for customers," said Cătălin Cucian, ParkLake Shopping Center Manager.
For nearly 28 years, CIJ has been recognizing projects, properties, transactions and real estate development initiatives, while providing detailed market analysis, statistics and information on the latest trends in the industry in Northern, Central and Eastern Europe.