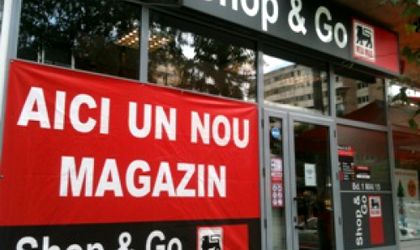 Retailer Mega Image will open this Wednesday a new Shop&Go store in Bucharest on the United Nations Boulevard. This takes the retailer's network to 260 stores. Throughout 2013, Mega Image has continued its aggressive expansion strategy, focusing mostly on the smaller Shop&Go format. Xavier Piesvaux, the company's CEO, said last year that the retailer could reach a network of 300 shops in 2013.
Out of the 260 stores, 105 are Shop&Go proximity stores (with a smaller sale surface than regular supermarkets) and 154 units are Mega Image supermarkets. At the end of September, Mega Image, which is part of Belgian Delhaize group,  launched a new retail brand in Romania, AB Cool Food, which sells exclusively frozen foods.
After opening 88 new branches in 2012, Mega Image increased its profit 3.5 times to RON 46.7 million (EUR 10.5 million) on the previous year, while its turnover rose by 44 percent to RON 1.75 billion (EUR 394 million), according to public data.
In early October, Mega Image opened its second concept store in Bucharest, located in the Berceni neighborhood. The store has a sales area of 1,700s sqm which is considerably larger than its usual supermarkets and offers a larger variety of products.
The concept store in Berceni is the second such outlet opened by Mega Image in Bucharest after the first one was inaugurated in the Gemeni Square this January on a 1,600 sqm sales surface.
Mega Image operates stores in Bucharest, Constanta, Ploiesti, Pitesti, Braov and Targoviste and other local cities.
Simona Bazavan