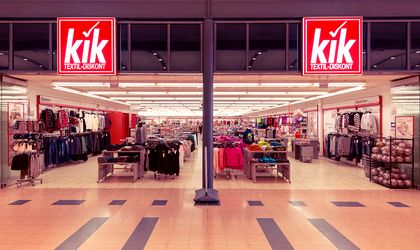 German discount retailer KiK Textilien will open its second store in Bucharest's Liberty Center, managed by real estate consultancy JLL at the end of the first quarter of 2019, according to Adevarul.
The store will take up about 600 sqm at the ground floor of Liberty Center.
"Liberty Center's development strategy for 2018 involved the reorganization of the retail gallery and attracting new partners. As it's the only mall in District 5, we want to respond to our customers' needs as well as possible and offer them a relevant mix of retailers. With the help of KiK we believe we'll begin to diversify our visitors' shopping experience even more, especially through the novelty element the retailer brings to the Bucharest market," said Corina Stamate, Center Manager at JLL Romania.
The mall's traffic climbed by 11 percent in 2018 compared to 2017, while sales also recorded significant growth, with the most significant for the food court area, at about 20 percent.
The occupancy rate of the retail center based on signed contracts has reached 88 percent. Over 5,000 sqm are under construction and will be ready by the end of the year.
KiK is one of the largest discount fashion retailers in Germany and has a network of about 3,500 stores across Europe. 70 percent of their offer is made up of textiles, and the rest are non-food articles like gifts, accessories, decorations, toys and stationery.