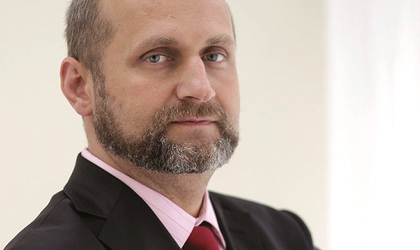 Farmec will soon launch an international franchise line that, company CEO Mircea Turdean argues, is a great business opportunity for Romanian entrepreneurs abroad. The entrepreneur sat in a panel dedicated to local entrepreneurs at BVB's Made in Romania Entrepreneurs Forum.
According to Turdean, Gerovital is a very well know brand internationally, and that is due to the Romanians who moved and are living and working abroad. "We will soon open a franchise line and I encourage Romanians abroad to buy the Gerovital franchise. It is a guaranteed to be a successful business for them," he told the audience. "The Gerovital brand is very famous due to the Romanians abroad who took with them their favourite products," he added.
According to Turdean, innovation and modernisation are a must for the company. "We must be the first to come up with certain ideas and that is why we are market leaders, competing with the giants. We are a market leader in Romania," the company's CEO said. The company's online sales are booming, Turdean said, adding that "the company's revenues from online sales is in the range of millions of euros."
"In Romania, around 90 percent of the products we sell are designed for women, and between 7 to 9 are men's products." Currently, the men's care segment is growing, following the global trend of growing demand. "We expect good sales for our Gerovital Men line. Every year we innovate and create products with active ingredients and this allows us to grow."
The company's turnover will reach EUR 50 million this year.