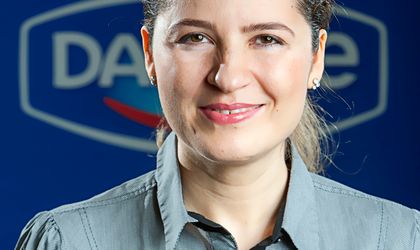 Roxana Tisaianu is the new commercial director of Danone Romania, the company announced today. She will also act as development manager for the Republic of Moldova and the Adriatic countries. The appointment is effective starting December.
Tisaianu is returning to Romania after having previously worked for the Danone Group in 10 different countries. She has over 15 years of professional experience. Before working abroad, Tisaianu coordinated the trade marketing department of Danone Romania and the proximity and major clients sales teams. She graduated from the Faculty of Economic Cybernetics, Statistics and Informatics part of the Academy of Economic Studies in Bucharest.
Tisaianu is replacing Adrian Pascu who was appointed sales director of the group's Moscow division .She will report directly to Dieter Schulz, general director Danone South East Europe.
Simona Bazavan