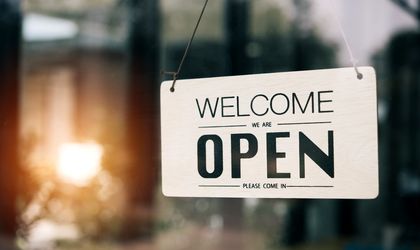 Step-by-step, brick-by-brick—setting up your retail store is a journey, not a destination. It's an all-too-important process that will dictate the ongoing strength of your business. Think of this like your stepping stones to success: solid steps constructed with love, care, and expertise will provide ongoing networks and freedom of movement. Shoddy workmanship will crumble and break, leaving you desolate and without access to vital resources. 
If your skills as a builder aren't exactly up to scratch, never fear! Often those opening a retail business have a great idea but less formal business operational knowledge. Fortunately, you can eliminate the confusion and anxiety out of creating your retail business by reading this step-by-step guide to ensure you are successful from the first step. 
Generate a business plan
If you're jumping into the highly competitive retail industry, then start with the basics: a business plan. Your business plan is going to be the natural step after the conception of your idea, which is presumed to be established if opening your own store is already being considered. 
While the business idea will already exist in some form, a business plan is where you flesh it out. A few crucial questions you will need to ask include: 
What you will you sell?
Who is your target market?
What price range?
Who are your competitors?
This is a non-exhaustive list, of course. But it's imperative to ask the hard questions early before you pounce on that 'London corporate event space' sign for your dream retail space.
Choose a name
The importance of your business name cannot be overstated. It can sometimes be the most difficult part of starting a business, and there is a lot to consider. You want something simple, witty, and representative of your company. 
This requires meaning which enables the name to resonate with your customers and generate a sense of longevity. You emphasize simplicity also, as this makes your name memorable and is optimized for search on Google and social media. Additionally, your name should be unique so that your business stands apart from competitors.
One case study to consider is the success story of CheapAccounting.co.uk. The founder, Elaine Clark, chose this name for her accountancy firm, and she has prospered ever since. That's because she has captured two of her industry's biggest keywords, 'cheap' and 'accounting.' This means she gets numerous organic referrals a month, and she doesn't even have to pay for advertising or SEO costs.
Adhere to local regulations
Opening a business is a great creative and personal endeavour, but the sad fact of reality is that it's also bogged down with a degree of bureaucracy and red tape. Before you begin to trade, it is essential you become compliant with the local regulations and laws. Without a proper understanding of the legal framework in the area where you're operating, you're more than likely to break numerous laws, which can spell disaster for your business. 
Find a location
You will want to make finding the right location a top priority for your business. Somewhere cheap and out of the way may seem great when comparing rent, but it will hurt when you miss out on much-desired revenue from walk-ins. It should be in an area that's explicitly chosen for its proximity to your target market and be conspicuous and attractive enough to entice passers-by.
Although digital businesses are favoured for their ability to dodge the cost of rental space, digital businesses are less desirable overall. With time and as businesses become bigger, it's becoming increasingly common to open a brick-and-mortar shop alongside the digital presence.
Focus on the marketing of your business
Marketing is such an important aspect of being a retailer, so much so that it can make or break your businesses. This is your chance to tell the world about what you're about and also stimulate the wider consumer market to engage and spend money with your business. 
This can take a lot of different forms, but one of the most popular is social media marketing. You should identify what platforms your target market spends the most time on and create ads to target them with. 
Organise a grand opening
You need to get on people's radar and lodge yourself into the consciousness of your community and target market. Organise a grand opening where people are shown a good time, introduced to the business, and encouraged to make purchases.
Opening a business is no easy task, but then again, no high reward jobs ever are. Following the steps above can help you create and maintain a successful retail business that prospers and thrives.