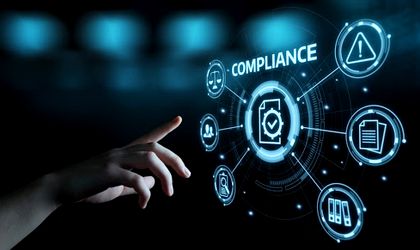 Following the imposition of the California Consumer Privacy Act (CCPA) and the General Data Protection Regulation (GDPR), compliance with data privacy and protection laws and regulations became more critical than ever. As new laws and regulations about data and data privacy continue to pop up, it's essential to keep an eye on how you contact your customers to guarantee their protection and compliance with the laws.
Needless to say, not everyone is a data compliance specialist, but that doesn't mean you should overlook implementing specific data protection and privacy practices, especially if you run a business. And even though much talk has been made of data compliance and its unquestionable importance, it certainly isn't a one-time project. Staying compliant with the latest data privacy laws and regulations is more of an ongoing business approach with no finish line in sight.
Trusting the organizations we share our data with is a massive part of how we do business online. And when an organization needs personal data to run its service, the user or the client should be 100% aware of how and why their data is used to decide upon the service. The new laws and regulations like the CCPA and the GDPR put more significant responsibility on companies and increase individuals' and users' rights.
Moreover, industry professionals believe that there's no such thing as being 100% compliant with the latest data privacy laws and regulations. So, being compliant has more to do with looking at your data processes from an ethical standpoint rather than implementing specific tools and verifying checklists.
Don't waste your time searching for a template because each organization has its way of doing things. Try to generate highly efficient data protection and privacy strategies based on your company's scenario. In theory, you will need to dig into your organization's different areas and look at how you obtain, process, disclose, and delete data. Below, we'll lay out some of the best tips to stay compliant with data privacy and protection laws and regulations.
Keep Your Company's Privacy Policy Up To Date
First things first, always keep your organization's privacy policy up to date to meet the latest regulatory guidelines. As a professional practice, your privacy policy should be concise, transparent, understandable, and easily accessible. 
In case you're collecting information about children, your privacy policy will need to be very clear and written in a plain-spoken style so they can understand it. Consider including the following practices into your privacy policy:
Truthful information about your company's location and how could someone get in contact with your company; 
Thorough information about the data you collect, how data is used, who data will be shared with, how long you will retain the data, etc.; 
Information about your user's rights concerning their data.
Note that if you make some changes to how you handle your clients' data, it's essential to update your privacy policy and reflect on those changes.
Embrace Data Mapping 
A crucial piece of the puzzle towards staying compliant with the latest data privacy laws and regulations is understanding how data moves within your organization genuinely. Documenting the way data flows in your business by making an inventory helps you demonstrate that you comply. 
Furthermore, the GDPR mandates business enterprises to ensure fair handling and security of the information they own. To ensure security, it's essential to track the data journey from its point of origin to a conclusion, thus data mapping becomes an essential step to achieve GDPR compliance.  
Mapping the stream of data within your organization can also help you identify sections that could cause data compliance problems. Don't forget that processing operations can be carried out only if the data controller can rely on a lawful basis. The most appropriate legal basis will depend on the personal data being processed and the purposes for processing.
Hire A Compliance Subject Matter Expert
Since there is a lot of data privacy and protection laws and regulations that require total compliance, it's nearly impossible to keep track of them all. For this reason, you should consider hiring an expert trained in the GDPR, HIPAA, or CCPA regulations. 
These experts are called subject matter experts on data compliance, and you can either train one whose only job will be to develop legally compliant practices and policies or hire an already trained SME. 
If you opt to hire a dedicated subject matter expert on data compliance, you can rest assured that your company will always comply with laws and regulations.
Save All Documentation And Have A Response Plan For Dealing With Breaches 
As we mentioned when we talked about data mapping, all compliance processes and plans need proper documentation. You must keep this documentation readily available with a sound content management system. Moreover, you could even hire an employee who's going to be responsible for managing these docs.
Even if you adhere to all data compliance policies, your apps and your system can't be 100% protected from cyber-attacks and data breaches. Accordingly, every serious organization with massive data systems needs to have an adequate response plan for data breaches and employees specifically trained on breach response plans and strategies.
Be Ready To Provide Proof Of Compliance 
Finally, it's not enough for you and your staff to know the organization is data privacy compliant. It would be best if you also were ready to showcase proof of compliance to all external and internal queries. Ensure that this proof is immediately available and easily accessible in a document and report forms to any party that wants to see it. 
Also, your company needs to have a set procedure for reporting non-compliance and an escalation plan. Besides, you'll need to prove that your business is continually adherent throughout monitoring, auditing, and use of controls.
In Conclusion 
Consumers worldwide are greatly concerned about data privacy issues for quite a while now, and with a good reason. Various security threats, data breaches, and certain kinds of cybercrime can lead to harmful consequences, so companies that collect, use, and store data must comply with the latest data privacy laws and regulations.
Bear in mind that your respected clients trust you with their sensitive information, and if you break that trust, your organization will cease to exist very soon. On the other hand, as long as your organization is compliant with the data privacy regulations, your business and reputation are safe, plus you'll avoid paying hefty fines.