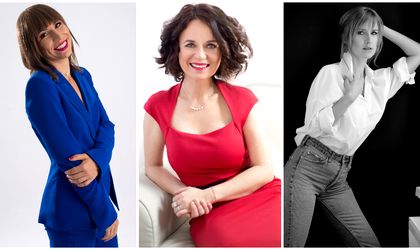 Focus group research conducted by e-days, a UK-based global absence intelligence company, has revealed that "wellbeing" is the most popular area of investment for HR leaders moving into 2021.
By Romanita Oprea
When asked to identify their top three investment areas for 2021, 45 percent of respondents identified wellbeing as their key investment area, particularly in response to the reported rise in mental health issues in 2020. 43 percent said they aimed to focus on investing in employee engagement.
The biggest challenge has to do with COVID-19 and the associated issues it may bring. 64 percent of respondents cited this as the top challenge for their HR department next year, while 47 percent said they felt unprepared for the "new world of work" post-COVID-19. The remaining respondents were split between budgetary concerns and a focus on continuing to engage their staff.
According to Harvard Business Review, mindfulness is now seen as a crucial skill in business. Meditation practices have the capacity to calm the mind, relax the body, boost resilience, and even increase situational awareness. The study of mindfulness — often defined as paying attention, nonjudgmentally and on purpose — is a regular part of the creativity and wellness culture at firms around the world.
But are mindfulness techniques really a big trend right now, even for business purposes? According to Loredana Popasav, transformative coach at The Simplified Mind, the business world today is where the sports world was a few decades ago – starting to become aware of the importance of mental wellbeing and to acknowledge that an employee's mental state influences their performance and outcome.
"By now, many people have figured out the role clarity plays in business decisions. There is one common denominator between us all – we want peace of mind and calmness in our lives. When we talk about techniques, this implies doing something and putting more thought into it. This contradicts my understanding and experience of mindfulness as a state of peace, clarity, quiet mind and presence, where the thought process actually gets limited. Therefore, in my opinion, mindfulness as a state is extremely helpful, but techniques themselves do not make sense to me and I think they may lead people to focus on the wrong thing," Popasav explained.
In the era of housework being mixed with office work, the boundary between our personal and professional lives has almost disappeared. Mixing personal chores with tight deadlines isn't exactly a routine we were used to. Running from one meeting to another – even if they're virtual – while the kids are running around the house means that everyone needs a new mindset.
"This is where mindfulness stepped in as a means to understand and accept the present, to live our personal and professional lives under a new paradigm. Some were practicing it ever since before the pandemic, while for others it was a blank canvas to start from; let's just say that by the end of the year, everyone in the company was feeling a need for balance. We have slowly transformed from a manufacturing-based economy to a knowledge-based one. While we used to work primarily with our bodies, now our brains do most of the work. Over time, working with the mind has caused increasingly serious mental problems for workers," said Alecsandra Ionita, wellbeing specialist at wellbeing.ro.
Therefore, Ionita added, mindfulness, mental fitness, and sophrology are important and a business should keep them in focus in order to thrive. These new self-development techniques help combat and manage employee stress and at the same time reflect a major problem of today's society: chronic stress. "There are more than 1,300 mindfulness apps you can find by doing a simple search, all focusing on breathing techniques, meditation, and visual representations. This is good; it means individuals and businesses have a foundation to start from in case a mindfulness programme has not yet been implemented at their workplace. Mindfulness training has proven benefits for employee health and wellness, including helping to decrease stress and build resilience," she explained.
The pandemic has changed everything, acting like a "magnifying glass," as Popasav put it. She pointed out that people spent more time with themselves, thinking about themselves, fearing for their future. All these things can generate a higher level of mental noise. "I haven't yet met anyone who likes to be tense, anxious or afraid. People want peace and quiet, but they are not sure how to achieve it. I know people have had various experiences in the last year. Looking back, we can all point to good moments and bad moments. Most of us are able to name certain benefits of 2020, whether they are personal, related to relationships or to the natural environment. We can also see the negative impact it had, in the lack of personal contact or the economic downfall. Whichever side we choose to look at, it will determine our experience of the moment," Popasav added.
So, what techniques should we use? Anca Banita would advise beginners to start from a mindfulness meditation. They can try MBSR training – they can find a free MBSR training course online, based on the programme founded by Jon Kabat-Zinn at the University of Massachusetts Medical School. It provides some simple, yet powerful techniques, such as Body Scan meditation or Sitting Meditation, all guided and easy to follow.
2021 trends
In Anca Banita's opinion, the pandemic has created this space for us to bring our whole selves to the office. The intense stress and the need to adapt so quickly to the rules of working from home also acted as catalysers for some precious transformation and insight. With emotions at such high levels, we could no longer hide them. As things were changing so rapidly, we could not hide our stress, either. And because we had to work from home, around children, family, and pets, we could no longer fake perfection.
"There was and still is space for more authenticity, for embracing more vulnerability, for making room for our emotions as well. And I believe that this will stay with us and that emotions will play a more important role in 2021, together with deeper conversations around mental health and what a company culture really needs in order to help people feel supported and empowered to show their real selves. In 2020 I held workshops on topics such as Overcoming Fear, Powerful Tools for Managing Stress and Resilience, Mental Clarity, Our Brain in Crisis, and Mindfulness Techniques, and these are issues that would never have found a place in the corporate world before the pandemic. They've now made their way in, which is encouraging, and they will continue to be in the spotlight in 2021," said Anca Banita.
According to Alecsandra Ionita, trends emerging in 2021 tend to lead to a healthier employee: both physically and mentally. Two other notable trends are the focus on being positive at the workplace – Positive Psychology – and a technique developed in 1960 by a Spahinsh neuropsychiatrist – Sophrology.
"Positive Psychology is a trend that takes multiple forms, including programmes for mental fitness or positive intelligence – a term developed by Stanford University professor Shirzad Chamine. The outcome of implementing such a programme for a business that either had to suffer in 2020 or reached a peak in its development is mind-blowing. A Positive Intelligence programme delivers a simple, doable, ground-breaking set of exercises that can help develop one's 'performance' muscles, increase their PQ score, and gain access to previously untapped mental resources. By accessing a mental fitness programme rooted in positive intelligence, you can only bring success to the managers who are involved and ultimately to the entire company. The model is a brilliant breakthrough as it defines, measures, and improves your awareness of your own performance and happiness," Alecsandra Ionita explained.
At the same time, Sophrology has started to gain ground in Europe and some see the future of mindfulness in it, as it combines meditation, breathing, and relaxation techniques with gentle movement and visualisation. A recent Kent Business School study found that sophrology had a positive impact on employees' physical and mental health, and more research is underway.
In Popasav's view, the higher awareness of mental health the conversations around it are the biggest trends. "It is probably the first time in modern history when we've spoken freely and openly about mental health, when its importance in all aspects of life and business has been recognised. We know that top sports stars consider mental preparation to be as important as physical training, and we are beginning to see this in our personal and business lives, too. I predict that this will continue to happen over the next decade and that HR departments in many companies will have a mental health development team just as they have training managers today," she said.