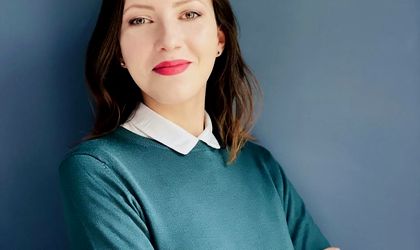 When talking about business-talk there is no guideline about how to be charming, polite, courteous and convincing at the same time, although various books and classes can give us precious insights. The end result, however, will depend on a person's already formed-but-permanently-evolving personality and on its own baggage of values, experiences and information. Similar to a perfume: the same ingredients, the same substance in a bottle will have a distinct scent on each person's skin.
So  – should we practice courtesy in the business environment? Yes, it is absolutely required.
Being courteous means showing respect, being polite, considerate, indulgent. It's the little things that many fellow Romanians consider trifles and mistake them for signs of inferiority, humility, servitude. And this is where I wish we all remembered that it's the little things that influence us most when doing business. Sure, there's big decisions and numbers but we often go with our gut on top of the numbers and more and more people in power-position chose to refuse to do business with the "wrong kind of people": entitled, arrogant, inconsiderate, selfish.
Saying "please" and "thank you" is a form of courtesy. Letting the other person speak, even when they're trying to prove something inaccurate, is a form of courtesy. Acknowledging a favor from a business contact is a form of courtesy. Giving compliments towards a colleague that's not attending a discussion is a form of courtesy. Flattering someone without asking (or expecting) for anything in return is a form of courtesy.
Courtesy is not written in any internal code of ethics or guidelines when we get hired somewhere and it's not taught on our first days when we're being given the laptop or the company car if it's the case and the tour of the offices. But it is expected we bring with us our better judgement, our manners and our intuition in showing courtesy.
An example for this, from the history of business etiquette in old European monarchies, is that of Cardinal Richelieu, who is permanently referred to as a great European statesmen, memorable for his ruling abilities and permanently referred to as one of the greatest strategist of all times, in consolidating royal power for France in the 17th century. He enjoyed his titles and worked tremendously towards his goals but he was also a patron of the arts (he founded Academie Francaise) and literature and wrote a couple of theatre plays himself.
The statesman Richelieu was very confident in his abilities as a statesman but the writer Richelieu was lacking self-confidence and suspected his plays were mediocre. So, truly skilled courtiers would not praise his political powers and strategies but his more artistic side. This is what used to go straight to his heart because he was unsure of his literary skills. This is because people are more inclined not to doubt what they wish to hear (Robert Trivers, American sociologist).
And what we wish to hear is the human consideration that we're supposed to practice since childhood. Sure, business is done between adults and lawyers and with contracts and clauses but behind these, we do expect some "thank you" and a "you're too kind" and "I appreciate that." These short phrases can keep relationships alive long after contracts have expired or deals have been fulfilled so their power should not be underestimated. It is not about free flattery for gaining favors nor about undermining our positions but on the contrary. And the ultimate form of courtesy is not using any words at all, but active listening.
As the old Japanese saying goes saying "we can't learn anything while we speak," it is extremely courteous to be allowed to speak, to get to a point, to not have to drag a conversation always back to our initial points when the other keeps interrupting or talking constantly about what they're being reminded of. We might not even realise it, but it makes us happy when someone listens to us, when someone shows they have a real interest in what we're saying (and not just approving everything) and when someone brings something valuable to the point we wanted to make by challenging us intellectually. Therefore, we should practice engaging in meaningful conversations more often, showing thoughtfulness and listening more than talking, for a change. The art of flowing conversation gets lost day by day.