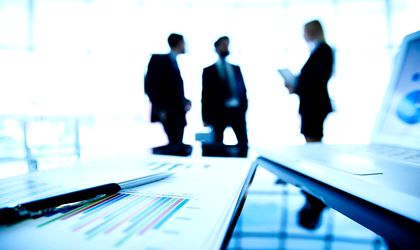 The number of limited liability companies (SRL) registered in Romania between October and December 2018 increased by about 43 percent compared to the same period of 2017, but dropped in Bucharest for the first time since 2014 by 3.76 percent, according to data from the National Trade Registry Office.
In the last quarter of 2018, a total of 27,673 limited liability companies were registered across Romania. The biggest growth rates were recorded in October in Tulcea, Bistrita-Nasaud and Salaj counties, in November in Salaj, Alba and Bistrita-Nasaud, and in December in Vrancea, Ialomita and Teleorman.
The sectors with the highest growth rates in the number of  SRLs compared to the fourth quarter of 2017 were:
In October: water transports; manufacturing of road vehicles, trailers and semi-trailers; textiles manufacturing
In November: printing and reproduction of recordings; water transport; paper and paper products manufacturing
In December: paper and paper products manufacturing; textiles manufacturing; printing and reproduction of recordings
Data from the past 25 years show that the rate of survival for businesses in Romania is 52.7 percent.
Entrepreneurship brought the Romanian state revenues of about EUR 2.4 million in 2017 just from the taxes paid by individuals who registered new companies.