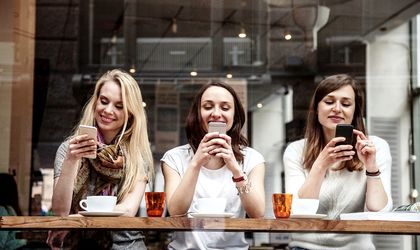 Young people from the Millennial generation are more careful than others about what they eat and choose food made from ingredients coming from known sources, according to a study conducted over a 2-year period within the online community coordinated by Exact & WaveTree.Zero. Millennials trust food from the rural area with Romanian roots and tradition.  
After communicating for two years (from 2016 to 2018) with this audience about consumer habits, lifestyle, sought experiences, etc., it has been found that rural areas are perceived as the main provider of healthy food. "It has thus had control over the origin of the products," says Elena (32), a study participant. "These are the foods of our childhood, they do not contain substances that create side effects," she says. On the other hand, Millennials feel that they support the community by buying food from the market or directly from the villagers' households, which also generates a sense of belonging to the group.
In the Millennial vision, healthy eating is when you know exactly what you eat and how it is prepared. Thus, eating cooked food was mentioned by study participants each time healthy eating was discussed.
When it comes to products bought from the store, Millennials check the label: nutrients, additives, sugars, gluten. They stop on products that manage to convince them through the information contained in the label. This audience chooses to consume less compared to the previous generation, and include in their menu products that appear "safer" than others. This choice comes, on the one hand, as a result of the belief that "eating a lot is a lack of control that generates risks." On the other hand, food waste is avoided.
Millions opt for varied menus, international cuisine, experimental food
"They are looking for new ingredients and new possibilities to combine them. However, these millennials are more likely followers, preferring to eat what others eat, influenced by group preferences and choices," says Lacramioara Loghin, Managing Director of Exact Business Solutions. Cooking is perceived as an opportunity to learn and practice new skills, demonstrating that they are aware of the latest trends.
25 percent of millennia listen to RADIO advice on nutrition and health
Millennials decide what to eat only after they are informed. Before trying a new food or preparation they need expert or influenced recommendations. The information sought is not just about recipes and appreciations, they want to know other details like: used utensils, ingredients, spices, calories, etc.
Choices can also be influenced by family and friends. Millennials trust the opinions of close ones, of those with whom they resonate.
According to the representative quantitative study at urban level, conducted on 1030 respondents, 1 in 4 Romanian millennials listen to radio advice on health and nutrition. However, it is also worthwhile to be able to enjoy recipes and culinary tips through the same channel, 1 out of 10 having expressed their desire in this regard.