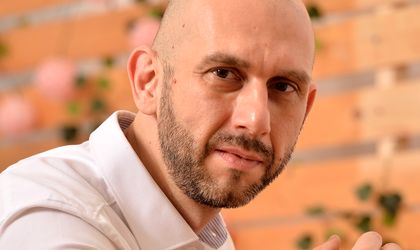 White Image, the first and largest email marketing company in Romania, recorded a turnover of over 1 million euros in 2022, amid increased demand for database development, strategy, and creative services. For 2023, in the context in which brands obtain increasingly poor results from social media advertising, especially Facebook, the company's founders estimate a massive move to email and SMS advertising, which will generate a 10% increase in business for White Image.
Last year, email marketing and SMS marketing services, the development of databases for potential customers, data integration, and integrations with company websites for the automatic generation of content from emails were the most requests at White Image. At the same time, increased interest from companies was registered for AMP technology that allows the creation of interactive emails, such as the possibility of placing orders, answering surveys, or leaving reviews directly from the body of the email.
The biggest requests for White Image services came from companies in the automotive, banking, pharma, retail, ecommerce, IT&C, travel, and other fields. Overall, White Image clients saw a 5%-10% increase in sales in 2022 through email and SMS advertising.
"2022 was the year of customizations in the methods of collecting potential customers' data, but also of creating friendlier and more relevant content in emails, for the companies that used White Image's services. For example, several forms of progressive profiling have been implemented, and several methods of capturing the preferences of current subscribers have been used, in order to gather relevant data that is used for the most accurate promotion of products and services so that to drive sales growth for brands. At the same time, last year, there was even more interest in automation integrated with data from CRM systems or even from other commercial partners and solutions that offer interaction and greater proximity between consumers and brands, a fact for which AMP technology was one of the most requested solutions, although it was launched recently", says Grațiela Lupu, co-founder of White Image.
The White Image company will maintain its growth trend, so in 2023 a 10% increase in revenues and approximately the same percentage in the number of customers is estimated. At the same time, companies will increasingly want to use solutions and technologies to deeply analyse marketing data to understand what consumer trends are and what advertising strategies to apply.
Thus, in 2023, White Image expects an increase in demand for AMP technology, which facilitates the creation of interactive promotional emails with users and makes communication much more friendly, which will create strong relationships between consumers and brands. At the same time, the founders of White Image estimate a constant growth of email and SMS marketing services.
The main trend in the marketing market in 2023 is shifting the focus of brands from social media to direct advertising channels such as email and SMS. Therefore, email marketing services will experience a sharp increase considering the increasingly weak results from advertising on social media platforms.
"We notice that more and more companies are disappointed by the low effectiveness of advertising in social media, especially through Facebook, which leads them to turn to advertising channels that can bring more controllable results, such as email marketing, with a conversion rate even over 10% in some cases. This rethinking of the marketing strategy will be visible in the context in which, this year, unlike in 2022, marketing budgets will not increase, and in some cases will even decrease due to the need to prepare the ground for the blocking of third-party cookies by Google announced for next year. Also, the orientation towards email promotion is motivated by a major advantage for companies: strong interaction and proximity to consumers, which increases the loyalty rate and implicitly sales. The main trend in the marketing strategy is the humanization of the interaction between the brand and consumers in contrast to the robotizations that have been talked about lately", explains Andrei Georgescu, co-founder of White Image.