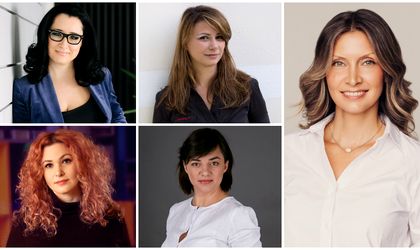 According to statista.com, the marketing and advertising sectors have always been fueling one another. Market analyses show that the global advertising industry is on the rise and projected to grow by 5.9 percent in 2021.
By Romanita Oprea
Marketing and advertising research expert A. Guttmann, working for Statista, wrote that the global advertising market experienced some fairly turbulent times between 2000 and 2010, seeing growth rates as high as 11.4 percent as well as lows reaching -9.7 percent during that period. However, since 2011 the situation has stabilised, and advertising spending growth remained on average at roughly five percent. But 2020 brought the coronavirus outbreak and with it a significant drop in ad spend, again surpassing nine percent. According to projections, by 2022 the industry will see expenditure growth return to around 4.8 percent and is forecast to round up to nearly USD 650 billion in 2021.
"Due to advances in technology and consumer preferences, not all mediums are as heavily invested in as others. As of 2020, the internet was considered the most important medium for advertisers, accounting for 51 percent of total media ad spend in 2020. Internet expenditures are projected to record a growth of 15.4 percent in 2021," Statista wrote.
Moreover, digital advertising spending worldwide, which includes both desktop and laptop computers as well as mobile devices, stood at an estimated USD 378 billion in 2020. This figure is forecast to constantly increase in the coming years, reaching a total of USD 646 billion by 2024. Mobile internet advertising is a heavily invested sub-sector of the digital advertising industry, with spending forecast to increase from USD 276 billion in 2020 to nearly USD 495 billion in 2024.
"Not surprisingly, the internet will be the largest advertising medium in 2022, accounting for a little over 54 percent of global ad expenditures that year. Television, which has been the undisputed favourite among advertisers, will be overtaken by digital media. Between 2020 and 2022, TV is forecast to gain only around USD 2.6 billion, while mobile internet is expected to gain USD 48 billion in the same period. Most of major media are projected to see small gains in investments during the measured period, while newspapers and magazines are projected to lose 2.3 billion each," Guttmann said.
All in all, North America will still be the most prominent region, with the US poised to hold the crown for the largest advertising market in 2022. Canada and Mexico will take the second and third spots within the region, but on a global scale are not predicted to rank anywhere close to the top three markets. China and Japan will close the top three, making Asia the second leading region in terms of ad expenditures.
But how has the Romanian marcomm industry been impacted by the pandemic? According to Talida Cristea, chief operating officer at Kubis, we are living through a couple of the most difficult and uncertain years of our recent history – economically, socially, individually. The ongoing coronavirus pandemic is having an impact on every part of our lives, from the places we can go to the way we spend our time, the priorities we set, and how we manage our money. We all have heard that we are progressing into a world that will never be the same again, which can mean so many things for both businesses and people. And, of course, this has wide-ranging ramifications for the marcomm industry as well.
In the beginning, we had to deal with an unprecedented crisis which required a completely different approach to communication. Consumer behaviour had the most significant shift and there was a realisation that the pandemic had accelerated years of digital advancement into a few months, which meant that marketing budgets had pivoted to online communication. Before, digital was seen as an option; now it is at the heart of each interaction we have, and this will never change. Still, digital was not the winner of the pandemic as it was perhaps portrayed. Compared to 2019, the digital market value in 2020 went up by only 9.2 percent, which shows just an average, consistent growth. In order to remain relevant, companies needed to do more than simply adapt their businesses. As a result, we've witnessed a leap from words to actions, active commitment, and involvement," said Talida Cristea.
In turn, Irina Pencea, partner at Jazz, believes we all suddenly faced a test of resilience and adaptability. Some of us were better equipped for it in terms of teams, client portfolios, technical solutions or cashflow, while some were less prepared. But we all faced the same challenges of entire agencies working from home, adapting our clients' campaigns to the new needs overnight, mindset and topics of people, pitching via videocalls, and not seeing each other for many months yet finding ways to continue the creative collaboration that we all depended on.
"We all have Zoom fatigue and we are eager for a holiday in the sun. We are all longing for parties and get-togethers. Some of us are looking forward to finally meeting new colleagues – whom they have only seen on a square on their computer screens – in person. But I think that we should stop and celebrate our huge achievement as an industry, our luck that as a creative industry we were better at finding lateral solutions to problems, since this is part of our day-to-day job," Irina Pencea added.
"The most vital change has been in our relationships to each other, the relationships between the essential forces – employer – talent – clients – workplace – industry – will never be the same again. We had two essential realisations: that we can also be productive while working from the back garden and that we are social animals, in desperate need of other people's energy, inspiration, vibe. Hence, two essential concepts have emerged as shapers of the marcom industry's future: flexibility and organisational culture," said Hortensia Nastase, Vice-president for Creative Services at Lowe Group.
After all, the impact on the marcomm industry has reflected the impact on the business environment in general. And it was hard: budgets were cut, jobs were lost, office spaces shrank from one day to another, and adjusting to the new reality was quite an effort. "Within our agency, we had the ambition of maintaining the team in its complete formula – and we succeeded. A year and a half after the pandemic hit, not only do we have the original team, but we've also welcomed new colleagues – as required by the business. Also, some processes that were already underway had to be accelerated, and for the better. The switch to thinking digital-first happened fast, proving we were ready for it," said Roxana Sava, group creative director at pastel. The process has been confirmed by new partnerships: with digital media agency Canopy on one hand and with Unlock Research on the other. Through these partnerships, pastel is better adapting to market demands and offering a complete package, from research and strategy to idea and implementation.
"It feels like clients are going through a similar rapid learning process. What we've noticed is that many of them are still cautious, less willing to take risks and think long-term, going for safer, more tactical approaches. It is only natural as long as things are so volatile and difficult to anticipate," added pastel's representative.
In Tereza Tranakas's opinion, it's obvious that the industry as a whole experienced a drop last year both locally and globally, but it's on a good path to recovery. "Numbers are starting to look better, business is picking up as brands are looking to make up for lost time and sales. However, what is harder to recover is people's mental health – the psychological toll of the pandemic. Fatigue, burnout, depression – employees as well as marcomm professionals are feeling them. We have to consider sustainable growth structures moving forward, as well as environments where people can develop in healthy ways," said Oxygen's founder & CEO.
Luckily, according to Tranakas, Romania is seeing a more rapid recovery compared to other more developed countries. For the marcomm industry, it will likely take a couple more years for things to become stable – which anyway is a more rapid recovery compared to the 2008 economic crisis.
For those who have seized the opportunity for reinvention, Irina Pencea would say that the impact is reflected in a new way of doing business, which will last until the next reinvention. The true impact lies in the lessons we've learned about our expanded capabilities, our newly discovered talents, and our reinforced trust in each other as we went through the challenge together. "Markets will recover or they will reinvent themselves. Communication will play its role in inspiring and stimulating people to explore new possibilities. At many levels of the market there is already a lot of effervescence and revived energy to move ahead in new territories. And for an exploring spirit such as mine, this is the ideal environment," said Irina Pencea.
Roxana Sava believes that the impact of the pandemic will permanently change the industry. She doesn't think that we'll ever go back to "the way things were." Many changes are here to stay, such as hybrid work (from the office and from home), online presentations, digital-first thinking, addressing each niche target with personalised messages. All the tools and coping mechanisms that we've become experts in will remain in our lives.
"Our hunger for human contact will probably lead to big-scale events again. We are already witnessing them or taking part in them, remembering what they feel like and trying to design them in a way that is as safe as possible – another requirement that we will keep seeing in our briefs," Sava added.
Her opinion is shared by Talida Cristea, who thinks that we are living in a new reality and we have to go with the flow and adapt. Covid-19 has changed most of the rules: it has accelerated the shift to digital channels; we have been working from home for 16 months, and now we will migrate to hybrid work. Vaccinations will ease social interactions and will help us get back a part of our previous lifestyle, but the impact has been so deep and widespread that we will feel it for many years to come.
Takeaways
Asked about what we are learning during these difficult times, Hortensia Nastase notes that she never stops saying that change is good and that it is part of our evolution. It forces us to grow as human beings. "Our relentlessness remains an unacknowledged gem until we find ourselves in extreme situations. This was one of those situations. The best in people and the worst in people were kind of swollen, so this was a chance for us to see each other in a more crystal-clear light. Last but not least, in our industry, this was an abrupt reality check, a filtering moment around the paramount notion of PASSION: truly passionate people unyieldingly decided to stay and prove themselves, while people who accidentally got into advertising or PR but are not actually passionate about it were unglued from the industry and are now going through a career reorientation," Nastase argued.
In her turn, Irina Pencea believes that the only thing that is within our control is our own product, which for a creative business means the quality of our people and the culture that nurtures their ideas and talents. "Whatever comes from the outside, we can take on the challenge if we have real talent doubled by shared values such as courage and curiosity and resilience. What you can do in times of exterior trouble is to strengthen the core. Having passed through such a challenge has made us more confident," Pencea explained.
Tereza Tranakas says that having a strong organisational culture, which prioritises people and relationships along with agility and adaptability, is extremely important if you want to keep your head out of the water when the storm hits. "The first and foremost takeaway is that our team is our most valuable asset. Secondly, effective communication is essential. We need to take note of nuances and overtones, be they social or political. A PR and advertising faux-pas will cost you dearly – this isn't news, but it's especially important nowadays," she noted.
"2020 has forced even the most rigid of us to learn how to be more flexible in business and our personal lives. Adaptability is at the core of a constantly evolving crisis, and it stems from agile thinking and preparation. Finally, social interactions are definitely enabling teamwork and collaboration, especially in a creative industry such as ours," Talida Cristea added.
At the same time, Roxana Sava believes that there are several aspects to consider. At the organisational level, the first point would be not operating from fear. Looking back, Sava would say the decisions made based on confidence and gut feeling were much more fruitful than the ones driven by fear. Another key takeaway is the power of the social network. "We've supported each other and, as a result, we are a stronger team now. Whenever we felt the need, we brought help from the outside – whether it was an open team discussion with a professional psychologist or with a business consultant, internal communication within the agency has been a key factor of our wellbeing. Doing good together has also helped," said pastel's group creative director.
Life after the pandemic
Even though we might be wiser and stronger when this new economic, health, and social crisis ends, most of us are wondering what the industry will look like at that point. And while Teresa Tranakas is hoping for resilience and improvement, with lessons learned and sustainable business planning ahead, Hortensia Nastase believes in flexibility, human-centricity, and performance. For instance, Lowe Group Romania has launched the Work from Anywhere programme, a long-term concept they have fully embraced as part of their organisational culture as a way to consolidate the agency's positioning as the Employer of Choice in the Romanian marcomm industry.
The covid-19 pandemic has forced many organisations to look at the cost of doing business and radically reduce their cost base. Talida Cristea thinks that marketers will choose to invest budgets more wisely, while digitalization will continue at high speed and every company will have to keep up. "We're talking about marketing automation tools and all kinds of technologies that existed before, but their adoption rate has increased in the pandemic context. Of course, remote and hybrid working will become the norm for every industry. Post-pandemic consumer behaviour needs to be carefully analysed because it is continuously changing. Young people living through this challenging period, like Gen Z, will become the next core target consumers. We need to work with different insights, psychological tensions, and anxieties that didn't quite exist before. Brands need to do better in terms of real value brought to consumers, while agencies need to do better at challenging the norms," the Kubis representative explained.
Meanwhile, Jazz partner Irina Pencea says the marcomm industry is stronger after having reinforced its adaptability, smarter at making choices, and bolder after realising that later or safer does not mean better. "It is more confident after overcoming such an unthinkable challenge. I am sure that we have gone through a process of redefinition or reinvention that otherwise would have taken much longer to happen," she added.
In Roxana Sava's view, the marcomm industry will be very fragmented, and that is because even though marcomm is more necessary than ever, that does not necessarily mean that the demand for agency services will grow. This is where the pastel representative sees a paradox: while the market understands the importance of high-quality, professional communication, it is not willing to budget accordingly. Therefore, communication needs are covered either by employing freelance specialists for fixed-term projects or developing in-house talent to handle a brand's evolution. "This often saves money but hurts brands in the long run. On the other hand, there will always be a place for bold and agile agencies. Experience and proactivity are important too: I saw it first-hand in 2020, when it brought us new clients. Some things can never be automated or simulated, like chemistry and authentic empathy, so I put my money on them as key factors for future projects," Roxana Sava concluded.