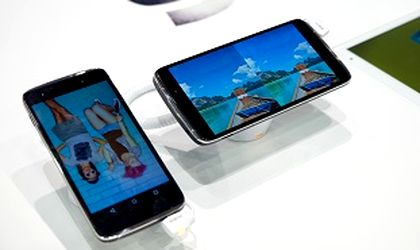 Romanians like the smartphones and there are less and less things they would attribute a greater importance than the one of being permanently connected. This is one of the conclusions of the study "Intelligent relationships" created for Huawei, by the marketing research company IPSOS.
In addition, 71 percent of the Romanians are easily giving up the TV in favor of the smartphone. Moreover, 67 percent of the Romanian respondents say they would give up easier eating sweets for a month than giving up their smartphone. Still, 79 percent of the interviewed Romanians would give up the smartphone in favor to their relationship with their partner, while 69 percent of them declare they would give up without any hesitations their phone in favor of the time spent with their friends.
Romanians believe that phones are devices meant to make life easier, not in any way substitute the relationships and human interactions. 89 percent of the Romanians admit they don't have their phone with them in bed while sleeping. 93 percent of the Romanians with children say they cannot give up the time spent with them in favor of the smartphone.
Also, some suggest that the smartphone kills the romance easier, but the research shows a positive influence that the smartphones have over us – the fact that it makes it easier for us to stay in contact with the dear ones.
The report is based on data from 12 countries, including Romania.
Ovidiu Posirca