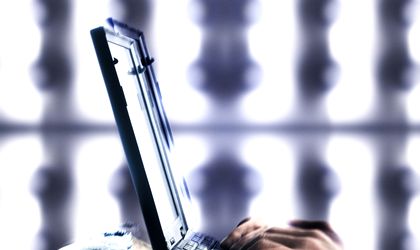 As brands are being forced to cope with a hectic and unpredictable climate due to digitalization and social media, some PR agencies have set up specialized branches this year to serve the demand, BR reports. Estimations put the public relations market around the EUR 20-25 million mark, and it looks set to grow further as the budgets allocated to PR are picking up.
Otilia Haraga
PR is moving away from the classical model towards a more holistic, integrated approach, which includes new areas such as digitalization, social media and social campaigns.
"Digital and creative lines did not exist a few years ago in PR agencies' range of services. These are new directions which generate growth. This should be expected because the market was stagnant for a few years because of the crisis and lower budgets allocated by companies," Hortensia Nastase, managing partner at GolinHarris, tells BR.
However, this is not as much of a problem these days as budgets have been slightly higher even though the current economic context remains challenging.
"Since consumers make decisions under the influence of social networks and the current context brings new challenges for the client in relation to stakeholders and the target audience, trends are increasingly pointing towards social media and crisis management. At the same time, social responsibility is very much in focus," Larisa Petrini, managing director at Saatchi & Saatchi PR, tells BR.
More and more clients look at PR these days as the catalyst of content. "PR is queen and content is king," says Nastase. "All recent studies show that people are no longer influenced so much by TV, advertising and star endorsement. They are influenced by those closer to them. Peer-to-peer has never worked better and people turn to friends, family, the communities or networks they belong to in order to find information and be convinced they made the right choice. Content is essential and this is where PR comes into play," she says.
There are about 15 players on the market "who count and have a cumulated share of 80 percent", but "fewer than 10 are actually setting the trends," adds Nastase. The PR market is split among players including Nicola Porter Novelli, Ogilvy PR, McCann PR, Graffiti Public Relations, Grayling, GolinHarris, BDR Associates, DC Communication, The Practice, GMP PR and Saatchi & Saatchi.
"The fact that the Romanian market is so scattered right now can be seen as an opportunity. If you look at countries with a tradition where the market has settled down, such as America, the United Kingdom or Germany, it is much harder to change something that has already been settled for decades over there. That we are searching for a model at this point, this is our big opportunity, and we can implement some dramatic changes," says Nastase.
She gives the example of the GolinHarris local office. "It took one year to change our business model in the Bucharest office, which numbers 23 people. Just think how hard it would be to do this in countries with hundreds of employees."
Just last week, GolinHarris announced the launch of a new business model after applying the G4 matrix, focused on hyper-specialization. "G4 means a division of talent. What we propose is holistic development and transforming PR into an aggregator. I hope within one year you will not call us just a PR agency, because we will offer many more services. What we propose is to develop into integrating the four new types of media: earned, shared, owned and bought," said Matt Neale, international president of GolinHarris.
The G4 model now applied in Bucharest has already been implemented in offices in the United States, Great Britain and Sweden, and will see its official launch in China in a few weeks.
"I think this is a moment when the Romanian PR market will reinvent itself, maybe also due to this new model. There are many good agencies out there which are definitely considering rethinking their strategy," Nastase tells BR.
G4 was designed to move away from the traditional model based on teams of generalist PR people into teams structured around four core areas: strategists (who discover key information that stands at the basis of campaigns), creators (who generate ideas and create content), connectors (whose task is to connect the various types of fragmented and specialized audience), and catalysts (agents of change who coordinate the holistic implementation of campaigns).
The agency now employs 23 people, having added more PR capabilities to its roster, from 15 people back in 2011.
"This is a very dynamic industry and even though at a certain point we stopped looking extensively for new talent, new positions can pop up anytime. At the moment, we have two openings in the team: we are looking to hire a connector in the corporate team and one connector for the consumer team," says Nastase. Last year, GolinHarris posted a turnover of EUR 1.4 million, about a 10 percent growth compared to 2010. "We expect similar growth, of around 10 percent, this year as well," adds Nastase.
This year, another important player on the PR market, Saatchi & Saatchi, launched its 24\7 division, tailored for crisis management. Currently the firm has three divisions: retail marketing, social media and the new crisis management one. It will launch a division specialized in corporate social responsibility in May. The agency's PR team consists of 10 people.
"Public relations are going through an interesting transformation due to technological progress and the current economic situation. Over the coming years, we will move towards crisis management, CSR and digital – a component which is more and more important for a communication strategist," says Petrini.She anticipates for 2012 an approximate 20 percent growth compared to last year. "Crisis management services have particularly soared," she says.
In February, Felix Tataru and Ioana Manoiu teamed up with Austrian PR group Chapter 4 to launch Chapter 4 Romania on the local market. The two local entrepreneurs are co-founders of GMP PR, an agency with 25 employees which posted EUR 1.4 million in turnover last year, 30 percent up on the previous year.
The shareholders in the new agency are Chapter 4 Communications Consulting Vienna with a 30 percent stake, Felix Tataru and Ioana Manoiu, who together own the majority 70 percent stake.
The PR office in Romania is an exclusive affiliate of Burson-Marsteller in CEE/SEE countries. This is the sixth office opened by the group in CEE/SEE, following ones in Hungary, Serbia, Bulgaria, Bosnia-Herzegovina and Macedonia.
"Romania is the largest country in the Balkans and its development outlook is impressive, which is why the office in Bucharest was absolutely necessary for the expansion of the Chapter 4 group in Central and Eastern Europe," Severin Heinisch, founder and CEO of Chapter 4 Austria, previously told the Romania media.
The agency offers a portfolio of services which includes strategic communication consultancy, crisis management, corporate and product communication, employer branding and reputation management, media training, media relations and public affairs.
Chapter 4 Romania is run by Raluca Ene, who has eight years of experience in PR. Having started the office in Bucharest with a team of three specialists and a portfolio of clients which includes HP (Enterprise Division), Lufthansa and SWISS, she plans to attract three-four new clients by the end of the year."Having a relevant presence in the CEE/SEE countries, Chapter 4 Vienna concluded that Romania had tremendous development potential, and wanted to open a proprietary office here in order to expand the network's capacities in this part of Europe. Moreover, the local PR market is very competitive and on a healthy growing trend," Ene tells BR.
otilia.haraga@business-review.ro
"PR is queen and content is king. Peer-to-peer has never worked better: people turn to friends, family, communities or networks to make sure they made the right choice"
Hortensia Nastase, GolinHarris