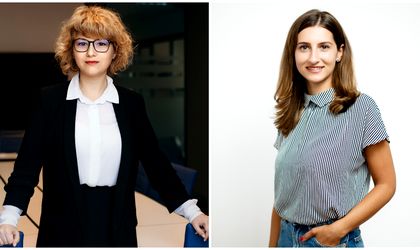 Full-service agency Oxygen extends its client portfolio and adds Farmec, the largest cosmetics manufacturer with 100% Romanian capital. Oxygen was chosen Farmec's corporate and brand communication agency following a complex selection process and will be responsible for the company's reputational management as well as the implementation of the PR and CSR strategy.
By Romanita Oprea
Veronica Plăcintescu, Head of Corporate Communications, Oxygen, declared:
"With this pitch, Oxygen won not only a new client, but also the trust of a successful business story that shares our values. Farmec is an undeniable leader of the Romanian business environment and an international reputational and image engine for Romania. From the very beginning – and especially in recent years – Farmec's strategy has distinguished itself by creativity, integrity, and courage – traits that define us, as well, as communication specialists and partners and that we also nurture in turn".
Liliana Popa, PR Manager Farmec, said:
"Our relationship with the agency is very close, based on trust and a common vision. First of all, we were interested in the team's understanding of the cosmetics industry and of our business, which are very complex, dynamic, and always challenging. Then, we assessed quality, performance, and creativity as the basic pillars in PR and decided to further build Farmec`s image and the relationship between brand and consumers – media – business partners together with Oxygen. We are pleased to team up with Oxygen in our mission to strengthen the most appreciated Romanian cosmetics and home cleaning brands, such as Farmec, Gerovital, Nufăr, and Triumf".
Farmec is the largest cosmetics manufacturer in Romania and one of the most important in Southeast Europe, with a portfolio of over 600 cosmetics and cleaning products, represented by over 15 brands, such as: Farmec, Nufăr, Triumf, Gerovital, Aslavital, Doina, Dermofarm, Tarr, Lara, etc. Farmec exports to over 30 countries Gerovital and Aslavital having the largest share of exports.
With offices in Bucharest and Cluj-Napoca, Oxygen is an integrated communication agency, with a local and international clients portfolio, such as: Enel, Arctic, Olympus, Betano, Moncler, BERD, Sensiblu, Garanti BBVA, Nestlé, Skoda, Total Romania, VEKA Romania, Huawei, Siniat – Grupul Etex, VEEAM, Fashion House, Selgros, Masculan, ATP Trucks, Email de Sighisoara, Patria Bank, Magna Pharm, Gregory's România, Sony Pictures AXN, PPD România, Gruppo Campari (Campari, Aperol), DELL, Skechers, Dentons, Don Pedro, Green Cola, and many more. Oxygen's mission is to sustainably grow brands and businesses, through insights, strategic approaches, and results-driven integrated campaigns.