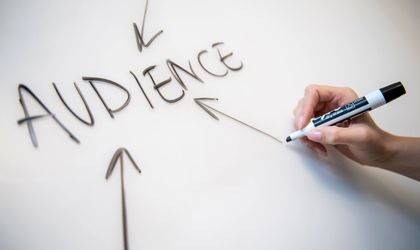 Offbeat refers to something that is unusual, unconventional, or unexpected but usually in a desirable way: quirky, unorthodox. It's what companies strive to have in their marketing campaigns. After all, the key question in marketing is how to make the brand stand out from all the competitors in the market. It's a goal that is intensely difficult and is driving some marketers to the breaking point.
But when done properly, a company will raise its head from the sea of rivals, noticing a boost in sales from both new and existing customers. Here are some great examples of off-beat marketing that worked.
Paddy Power
The world of online casinos is extremely competitive, but Paddy Power has managed to become a favourite name in the industry by not playing it safe. Whether it's Paddy Power online bingo, slots, blackjack or sports betting, there's a degree of mischief injected into all dealings. Particularly with the sports betting side of the business, they produce lighthearted content that pokes fun and positions them as the naughty brand of light banter.
Gambling is a serious business and online casinos need to work hard to communicate to customers that their money is safe and that all gambling services are secure and invulnerable to attack. While Paddy Power is able to satisfy customers' safety concerns, they are also aware that gambling is entertainment and that the power of humour can be alluring.
Adobe
Poking fun at others is one thing, but it takes courage to poke fun at yourself. The peculiar, posey cheesiness of stock pictures, which is frequently unified by comically amateurish photo manipulation, gives them easy genre recognition. In other words, when you encounter a stock photo, you immediately recognise it as such.
It's challenging for photographers and performers to try to capture so many varied subjects, thoughts, concepts, and situations in a single image, and watching them toil is utterly hilarious. The hashtag #BadStockPhotosOfMyJob was popular on social media and rather than try to fight this, Adobe went all in and created a sarcastic clothing brand that uses antiquated, overused stock images.
The Adobe Stock Apparel lookbook is worth a look if you want a t-shirt with 'International business team working around laptop' or 'Happy senior couple piggybacking at the beach.' This is a great example of turning criticism into a clever piece of marketing. This emotional intelligence, awareness of people and sense of humour carries through with Adobe Romania being given the Great Place to Work certification, which certainly helps to back up the brand identity that the marketing has created.
Poo-Pourri
Delivering products made with essential oils that promise to leave your bathroom smelling great is not an exciting or intriguing product. Yet, Poo-Pourri embraced the taboo of discussing our smelly excrement and made us laugh at the same time. With a beautiful actress making hilarious poo jokes, Poo-Pourri take ownership of something vulgar and people, who should have been repulsed, responded. Some even brought the product as a joke but discovered that it actually works effectively and have continued to rely on Poo-Pourri to keep their home odour-free. In their own words "We're Poo-Pourri. A poop-positive brand dumping the shame around the things we *all* do." Great stuff.
Marketing that's considered off-beat can be tough to create, it's not enough to merely follow the beaten road. You must get your brand out there if you want to thrive and marketing that is unusual has the potential to be fantastic.