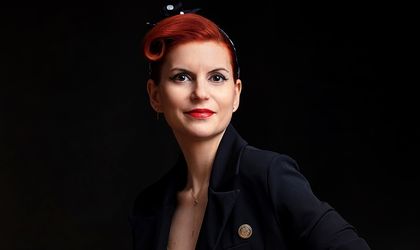 Mara Gojgar, the founder of Confident Communications, joins the board of the Association of Spanish Companies in Romania (ASEMER).
By Romanita Oprea
Having a consistent experience of collaboration with a number of companies with Spanish capital, Mara Gojgar aims to contribute to the development and support of the dynamics of bilateral relations between Spain and Romania, increase the number of association members, and create real opportunities to generate business between members.
"After the close and extremely effervescent cooperation with ASEMER, we managed to consolidate a productive partnership based on common values. Involvement in the Association's board came as a natural step and is based on the desire for more active participation and capitalizing on the know-how and dynamism of the Spanish community in Romania. I am optimistic that together with CONFIDENT Communications we can offer investors from Spain a clearer picture of the Romanian market and at the same time more consistent support for Romanian companies that want to enter the Spanish market", declared Mara Gojgar.
Mara's presence on the ASEMER board brings a fresh approach focused on communication and development.
"The interest of Spanish investors is growing increasingly on the Romanian market, and Mara's appointment to the Association's board fits perfectly with their increasingly pressing need for support. Communication is the main pillar through which the needs of the community are heard, but also the key to attracting new members and developing ambitious projects with them", said Emilio Luque Ascanio, president of ASEMER.
For 2023, ASEMER is aiming to strengthen its position in Romania, by organising workshops and conferences in key sectors, during which community members can mutually benefit from the know-how and vast expertise of the community. At the same time, the Association aims to revive and rally the organisation around a common aspiration to develop a strong community of investors that will contribute to a stable and mature economy.
The Confident Group, formed in 2011, consists of: CONFIDENT, business communication consultancy specialised in marketing communication for key industries – tech, real estate, healthcare, auto and B2B, and VENUS FIVE Studio, a specialised division of photo, video services, podcasts and live streaming.
In 2021, CONFIDENT won 2 Silver awards for Tech PR and Brand PR – New products & services within the PR Award Gala, and in 2020, the agency obtained the distinction of Small Consultancy of the Year within the same competition. Also, the agency's tech projects were shortlisted in Eventiada, the largest PR industry competition in Eastern Europe, CIS and Central Asia, regional partner of the IPRA Golden World Awards.
The agency's portfolio includes clients such as Xiaomi, Anchor Grup, Mobexpert, CBRE, VTEX, AVIS, METAMINDS, DSV Solutions, Connections, Mitsubishi, Spaces, and Regus. The agency is a member of the Chartered Institute of Public Relations in London.