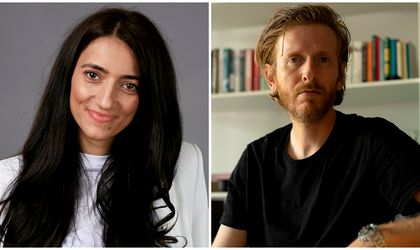 Advertising for advertising, or a short advertising break for the advertising industry itself. The target: GenZ. the goal: Learning how to make a job out of your passions. In advertising. In short, this is the UAPR brief based on which Ogilvy Romania developed the campaign 'Let's make it a job', addressed to GenZ members interested in finding a job in advertising.
What and how much do GenZs know about advertising and how aware are they of the match between their native qualities and this industry?
A legitimate question for a recruitment campaign addressed to a generation that has a set of innate skills, essential in advertising: creativity, appetite for the latest trends in the industry, basically, the inventors of viral in social media. They are the generation that comes bundled with native "reflexes" of advertisers, while knowing, however, too little about the industry.
'Congratulations to my colleagues at Ogilvy for the idea. I think our industry needs as many campaigns as possible. UAPR will support any such initiative and encourages agencies to get involved in the organization's projects and to come up with ideas for campaigns and projects we can develop together.' − Dana Nae Popa, President, The Romanian Advertising Association.
The campaign 'Let's make it a job' aims to advertise for advertising and supports the idea that the native creative skills of GenZ can be harnessed by choosing a job in advertising.
The idea of the campaign is in a way a credo: that people shape the advertising industry. Our entire industry has been and is built by characters, by people who are different and have left their mark on the very idea of advertising. Our campaign aims to inspire a new generation to choose this industry and once again transform advertising according to its own pattern. We are waiting for them 'open and ready to rumble'! – Adrian Diac, Creative Director Ogilvy Romania. 
The campaign is deployed both digitally and offline. The check-in point of the campaign is a platform where GenZs can explore job opportunities and become familiar with the advertising industry – What does it mean to work in an advertising or media agency, what discipline is the perfect match for you, details about the jobs specific for the industry, from creative, client service or PR, to media planning, digital implementation and programmatic. The platform allows you to generate a quick resume, only by answering an interactive quiz.
The campaign also speaks through the voice of Phunk B, who supports the creative concept developed by Ogilvy team through a special execution, about working in advertising.
The campaign will be amplified with the support of GroupM media agencies (Mediacom, Mindshare, Wavemaker), Initiative Romania, United Media Services and Universal McCann.