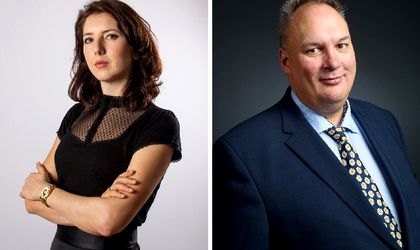 Golin agency developed and implemented the communication strategy of Sphera Franchise Group's listing, in the first IPO of a food service operator at the Bucharest Stock Exchange (BVB).
"Since the launch of the first restaurant in 1994 the company grew becoming the top operator in the local foodservice industry. Therefore, the listing at Bucharest's Stock Exchange came as a natural step, one with strategic importance for Sphera's ambitious plans. We knew that the process of communicating an IPO is a very rigorous one that implies respecting numerous reglementation, therefore we wanted to benefit from the consultancy offered by an experimented team," said Mark Hilton, CEO, Sphera Franchise Group.
Andrada Busuioc, excutive director, corporate division at Golin, said: "During the years we've developed a strong partnership with the team of the brands KFC, Pizza Hut, Pizza Hut Delivery and Taco Bell and we are happy that we've been able to be alongside it in one the most important moments for a company- the stock exchange listing."
This is the fifth listing in which Golin provided communication services after the listing of Fondul Proprietatea in Bucharest and London, alongside the SPO of Transgaz and the listing of Electrica shares in Bucharest and London.
Sphera's team involved in the communication process comprised Monica Eftimie (chief marketing officer) and Claudia Porojan (senior PR & CSR manager).
Golin's team include Andrada Busuioc (executive director, corporate division) and Andrei Mehedintu (senior media associate).
Romanita Oprea