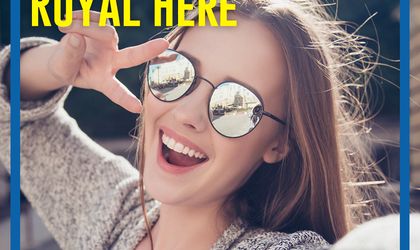 Under the headline "We are all royal here", Lidl Romania and Golin created personalized Facebook frames for this year's Electric Castle participants.
The Facebook frames were developed and implemented by the digital agency Profero.
Meanwhile, Mastercard came with The Tiny Home, providing accommodation right in the middle of the festival. Influencers and other guests at the festival had a chance to stay in the home right in the middle of the party.
The participant teams were:
The Lidl team is formed of Cristina Hanganu (communication & CSR director), Maria Parvuleasa (PR&CSR manager), Maria Lefter (PR specialist), Ioana Dumitrescu (social media specialist), Teodora Toma (social media specialist).
The Golin team was: Roxana Diba (head of brand communication), Oana Pohrib (digital manager), Marina Constanda (manager), Ruxandra Simion (senior media associate), Bianca Cenusescu (media associate), Ioana Ciobanu (Jr. media associate), Diana Bulgari (Jr. media associate).
The developing of the Facebook frames was realized by the Profero team, formed of Damian Nuñez (chief creative officer), Ovidiu Popa (account director), Larisa Tagarta (project manager), Daniel Oprea (senior art director), Cristina Moise (social media manager).
Romanita Oprea