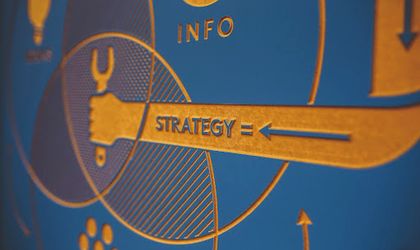 Building a website is difficult, but successfully creating and releasing quality content is more challenging. With how connected people are nowadays, businesses need to keep in touch with their customers. 
And therein lies the role of content creators. They will help your company come up with engaging content to increase conversion and traffic.
However, one aspect of digital marketing people ignore is strategic content promotion. Creating amazing content is undeniably important. But a content creator with modern promotion strategies will keep you on par with top competitors.
In this article, you will discover the relevance of content promotion and excellent content-promotion strategies.
Why Does Your Business Need Content Promotion?
Content promotion is essential for businesses and consumers. The company gains from the exposure, while the customers gain access to more quality services. So, you need to satisfy this craving for value with content.
For example, a student looking for online academic assistance will use a website that offers top-quality educational content. And when they seek rewrite my essay services, they always choose the top results. Consequently, you want your academic service to appear at the top, preferably ahead of the competition.
With that in mind, let's go through other reasons why you need to promote your content:
Multiple networks increase brand exposure and reputation.
Promotion increases engagement and sharing.
It is excellent for SEO because it boosts organic search visibility.
Content promotion gives you a competitive advantage.
It is an essential part of the customer experience.
Some promotion strategies side-step ad blockers.
9 Methods of Promoting New Content
Getting your content to the right audience is excellent, but why not go for more? After all, the more eyes on your content, the better the financial benefits. 
That said, not all promotional methods are effective. Select the strategy that suits your company's objectives best and structure the promotion around it.
Here are some of the most effective methods to promote your content.
1. Use Email Newsletters
Companies aim to have steady traffic on their platforms. Ideally, the traffic should be from the customers. 
The best-case scenario is where these customers regularly return to the platforms to digest new content or repeat business transactions. This number of repeat customers compared to the overall paying customers is the retention rate.
More so, businesses can collect the email addresses of these customers and build a mailing list. Also, creating a subscription model for content is a useful outreach strategy.
2. Promote on Social Media
Social media marketing is a growing trend among businesses and startups. Since most internet traffic comes from social media, you should capitalize on this large potential audience. 
Facebook and Twitter Ads can help you reach your target audience faster. Besides, these platforms have specialized advertisement features that allow you to customize your promotional campaign for more returns.
Moreover, partnering with Influencers within your niche is equally effective. Despite the cost of hiring influencers, the right ones can reach your audience faster than banner ads can. And with luck, you can find an influencer ready to work with you on a barter strategy.
3. Prioritize Customer Engagement
Direct communication with your audience evokes a profound sense of familiarity and reliability. People want to feel a special connection with the company or individual providing the content. And when your content strategy is consistent, they will look forward to future posts. 
Moreover, the comment section is also excellent for customer retention. Although many companies use automated responses to reply to individuals' comments on their pages, people prefer less-robotic answers. They crave that human connection, which a robot cannot offer.
4. Use SEO Marketing
Have you ever noticed that whenever you search for something on search engines, the first few results that pop-up are usually adverts? That is the power of paid promotions. 
You can pay for these sponsored ads to appear whenever a user enters a specific search term.
Alternatively, you could use SEO techniques to optimize your posts for search engines. Use keyword research and advanced link-building techniques to make your content more engaging. The reviews of link building services also reveal that it has a good impact for promotion purposes. And most importantly, you can increase traffic with high-quality backlinks and guest posts.
5. Create Visual Content
According to TIME, the attention span of the average individual is about 8 seconds. 
So, who gets to read long-form content? 
Well, although most internet users prefer digestible content, they can spend a few extra seconds on informative articles if they find them valuable and engaging. So, you can add visual content or convert the same long post into a video or slideshow.
Besides, converting a written piece into media content opens it up to a broader audience and helps users digest your message faster. Alternatively, if your content is already in audio form, you can create an ebook for it or make it a blog post.
6. Repost on Other Platforms
Online communities like Quora and Medium are excellent to increase your content's audience. They also rank highly in search engines because Google prioritizes content from these platforms. 
For example, you can answer Quora questions and include a link to the blog post as part of the answer. Alternatively, you can import posts from your blog to Medium.
Join these communities and offer solutions with links to your content. Eventually, people will come over to your platform to see more of what you have to offer.
7. Make the New Content Shareable
Good content brings great feedback and increases the desire to share it with others. And as they share the content, it gains more viewers.
Therefore, you need to enable sharing options for your content. Add "Click to Tweet" and "Post to Facebook" buttons on every post, and allow people to copy links without unnecessary stress.
8. Create Downloadables
Document files, PDFs, audio files, video representations, and slideshows are downloadable forms of media. 
But why create offline media files if people consume content online, right?
Nowadays, offline access is essential for people interested in enjoying the content on the go. So, although your post or media file exists online, making your content downloadable gives people more incentive to return to your site. 
9. Create Fresh Content
Evergreen content is excellent for traffic because it attracts more users. At the same time, updated content is perfect for SEO because it allows you to add new keywords and check broken links. Besides, you can add internal links and authoritative external links to the existing content. 
When you notice that a particular post or video is generating a lot of traffic, you can capitalize on this momentum by refreshing it. Go through the content and add extra information to provide value to the reader.
Final Words
Content promotion is an essential aspect of content marketing. You can take your content's exposure to another level by choosing the right strategy. Don't focus only on your website. Use social media marketing for advertising your posts. Make the content digestible with visual content.
Also, allow users to share your content without stress and let those who want updates on fresh content subscribe to your email newsletter. 
The content marketing strategies above are tried and tested by the best content creators around the world. The results of some of these techniques might not appear instantly, but your company will gain in the long run. And before you know it, you will experience a massive boost in sales and user engagement.
Ultimately, the right strategies for content marketing and promotion depend on how creative you get with them. Don't put your eggs in one basket; combine multiple promotion strategies to maximize your return on investment.