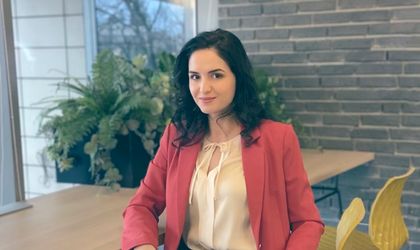 Confident Communications is the new public relations agency for Thoughtworks in Romania. Founded in Chicago more than 28 years ago, Thoughtworks is a global technology consulting company with over 10,000 employees that is revolutionizing software design and delivery.
Thoughtworks is constantly building new technologies for its partners around the world to provide them with a complete suite of solutions to meet the ever-changing digital landscape.
"The Confident team has the expertise to shed light on the impact that technology has on society and how it inspires people every day. We are delighted that Thoughtworks has chosen us as PR partners in Romania. Together we will help people understand and love the tech industry", says Mara Gojgar, founder of Confident Communications. 
—
"Being a very dynamic organization, we needed a versatile communication partner to help us spread the knowledge and create better visibility on the large pool of projects and job opportunities we have in the local market. The strategic approach proposed by Confident Communications resonated very well with our vision and strategy in Romania, and we decided to start partnering  with them to advance our initiatives in a very collaborative and engaging way. We have over 170 specialists in our offices in Bucharest, Iasi and Cluj, who provide premium tech consultancy services to Thoughtworks clients in the region and world wide. The company's goal is to cultivate curious minds to make an extraordinary impact on the world through technology. Our people are constantly experiencing the excitement of solving complex problems and supporting new ideas that benefit everyone. We work in autonomous teams, where each member can express their opinion and perspectives and is free to reinvent themselves," says Andra Viorica, senior marketing manager, Thoughtworks Romania.  
Over time, Thoughtworks has developed innovative technology products for a number of the world's most successful businesses, from global Fortune 500 companies to digital scale-ups. Thoughtworks is one of the global pioneers in digital transformation, the integration of Artificial Intelligence and Machine Learning, the modernization of platforms, the provision of cloud solutions,  software design and customer experience. 
In addition to the state-of-the-art technology tools and solutions offered to its customers, Thoughtworks regularly publishes two reports on market trends, as well as software developed by its teams. Looking Glass, for example, is a comprehensive guide to the key changes in technology that will shape the business of the future, while Technology Radar is an opinionated publication which builds on internal insights into the functionality of new projects. Because it is important for business executives to be fluent in tech, Thoughtworks has also put together Decoder, a comprehensive guide through the evolving technology landscape.