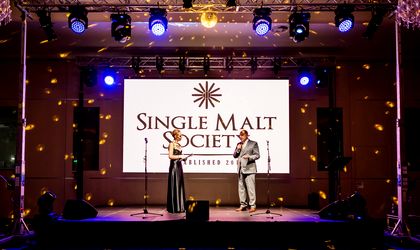 Alexandrion Group, the maker of spirited beverages in Romania, announces the launch of the "Single Malt Society" and the online platform www.singlemaltsociety.ro for those interested in the elite whisky category.
The launch event took place in Cluj-Napoca, in the presence of the founder of this community, Nawaf Salameh, CEO Alexandrion Group and several celebrities which act as ambassadors for the platform
"We are addressing an educated public, more and more attentive to what it buys and that needs access to products and top experience," said Salameh, who is also Keeper of the Quaich.
The activity of the "Single Malt Society" ambassadors will be able to be followed on social media through the hashtag #singlemaltsociety, both on their pages and the ones dedicated to the community, as well as on the official platform.
After the Cluj launch the next events will take place in Timisoara, Iasi and Bucharest, the project highlighting four important regions in Romania: Transylvania, Banat, Moldova and Muntenia.
Romanita Oprea