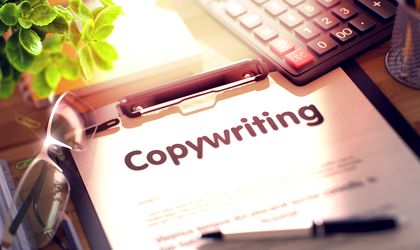 Copywriting is often thought of as an easy task, but the truth is quite different. Your marketing strategy and your business's success rely on a compelling copy. However, not everyone can write a strong write-up, so you must work with a copywriter who can provide you with exciting content to drive growth. As businesses strive to stand out on the web, copywriters are in high demand. 
Not everyone can sell in writing, but everyone can write. Writing skills are developed when students get enrolled in schools. But copywriting is more than just that. Copywriters are in the same boat as designers and photographers in a sense of being a vague concept. 
Characteristics A Copywriter Should Have
When hiring a copywriter for your company, here are some valuable qualities you need to look for: 
Great Listening Skills 
Copywriters should listen a lot in the early stages of working on a project. Writers you choose must have a comprehensive understanding of your target market. To learn about potential customers' wants and needs, they should listen actively to them. 
Close listening to your audience will enable to ensure your content will address their needs and concerns. Hence, listening skills are an excellent asset for your business.  
Creativity 
A copywriter's ability to think creatively is essential. Although they'll be given a guide to follow, they should also be prepared to produce new, fresh ideas. Innovative interpretations of the brief can make a product or service more appealing, thereby generating sales. So they must incorporate creativity in producing any content or write-up as often as possible. There are more tips here when finding the best copywriting resources to improve the work more.
Sense Of Curiosity 
An effective copywriter must have a curious nature. Many copywriters aren't interested in everything, so it's not strange to see them immersed in various topics as different as stock market news and essays about loneliness.
When they find information on a subject, they constantly seek more and contrast what they see. Although some people might think copywriters should stick to a specific niche, most often, they'd prefer to be a jack of all trades. They usually have too many interests and they're often curious about a lot of things.
Research And Interview Skills 
Copywriters should have a multidimensional skillset. This will enable them to write compelling copy that draws on their vast knowledge. Copywriters often pivot between clients and industries, though, so they must become acquainted with various tools to enhance their capabilities. 
A little internet search or looking through collateral provided by a client isn't sufficient for effective research. Aside from conducting research, effective copywriters know interviewing their target people is also critical to gather vital information. 
These are the main reasons why they prioritize interviewing just like researching:
It can help frame the direction of the copy if they speak with a vested party as they can provide a different perspective. 
The advantage of interviewing an expert is it's faster and more efficient than trying to glean it from a plethora of uncontextualized data.
Concise And Straightforward 
Creating and growing your business can be achieved by making high-quality copies. Your copywriter should create a clear, concise copy, ensuring they use simple language, avoid vague verbiage, and is direct in their form of communication. 
Hyperbole shouldn't be used in their copy. While celebrating your business's milestones is essential, you should avoid describing it in exaggerated terms like 'ground-breaking,' 'revolutionary,' and 'unprecedented,' believing these words will stifle readers' scepticism. 
Open-Minded 
A writer creates something out of nothing. However, some content may not get the approval of everyone, even in their team. It's never a good idea to reject all feedback from others. When colleagues feel like they're walking on eggshells, resentment can grow and productivity can suffer. 
Despite their convictions, good copywriters realize they don't always stand on the right side of the law. They have to be open to criticisms as well as suggestions and opinions of others. 
Eager To Learn 
If a copywriter doesn't possess the innate desire to learn, they can't remain in their profession long-term. By reading about the qualities of an exceptional copywriter, they must know how important lifelong learning is. 
Some copywriters could become caught up in researching an industry that they delay writing, assuming they might miss something. Quality copywriters know learning as much as possible about the product and the audience is the key to writing compelling copy. However, they must also consider the deadlines of their projects because sometimes, when they focus on learning about the information too much, they might already neglect time.
Conclusion 
The qualities mentioned above are what you should set your eyes on if you ever decide to hire a copywriter for your business. Knowing now how important it is to produce a strong copy for an effective marketing strategy, there's no doubt you'd need a great copywriter.