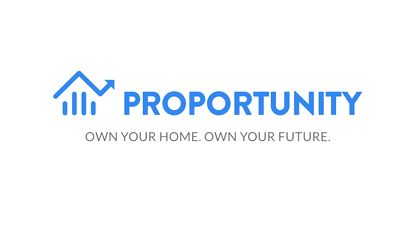 London-based fintech company Proportunity has raised a GBP 2 million seed investment to drive its analytics and lending platform that offers home equity loans to first-time buyers. The startup is the only 'Help to Buy' challenger to date that has actually helped consumers own homes. 
Since becoming FCA authorised in 2018, Proportunity has grown to over 5,000 users and lent on properties worth over GBP 10 million. Besides scaling its customer base, this latest funding will help the startup grow its network of partnerships with real estate agencies and mortgage brokers, according to a statement by the company.
The funding comes from Anthemis, the fintech investment fund behind eToro and Betterment, alongside Axel Springer Digital Ventures, an early stage investment unit of Europe's leading digital publisher Axel Springer.
The startup says its aim is to remove the biggest barrier to homeownership – large down payments – by providing equity loans similar to the government's Help to Buy scheme. Raising the deposit a buyer can put down increases the range of mortgages they can apply for and reduces their long-term interest costs. 
Proportunity was founded in 2016 by two Romanians: Vadim Toader, formerly of Bain & Company, and Stefan Boronea, formerly of Booking.com, teamed up after they experienced the challenges facing first-time buyers, with a lack of experience in making real-estate decisions, and the pains of saving up the cash deposit. 
The company will typically lend 15 percent of a property's value meaning a buyer with a 5 percent deposit can secure the 20 percent needed for most mortgage providers, helping buyers afford homes worth up to GBP 150,000 more than they would on their own. 
"Homeownership has become a major social divide between those who have benefited from capital growth and those who have not. Our aim is to help open the door of homeownership that has been slammed in the face of a whole generation. Many young families are forced into long commutes or poor quality rentals when they could have the certainty and security of ownership," said Vadim Toader, founder and CEO of Proportunity.
Loans provided by Proportunity are open to all prospective homebuyers, but the company primarily targets first-time buyers who need extra support to get on the housing ladder. 
On top of providing an equity loan, Proportunity can also help people identify good value properties in up-and-coming areas through its predictive AI technology and analytics platform which act as a digital buying agent.
The platform creates smart forecasts on the housing market by crunching millions of data points covering everything from crime and school ratings to broadband speeds and pollution. The aim is to help buyers find houses with the highest level of capital growth.
"There's a whole generation of potential buyers unable to get a foothold on the housing ladder despite earning enough to cover a mortgage. As we've seen in other areas of search and estate agency, there's a real opportunity for digital innovations to fix market failures and complement existing players, just as Proportunity works alongside with estate agents and mortgage lenders," said Jan Graefe, Principal at Axel Springer Digital Ventures.
Proportunity's expansion comes as the dream of homebuying seems increasingly out of reach for many people and with the UK government's Help to Buy scheme due to end in 2023.
The startup's employees are also their own customers – half their team has bought homes thanks to the Proportunity Loan.