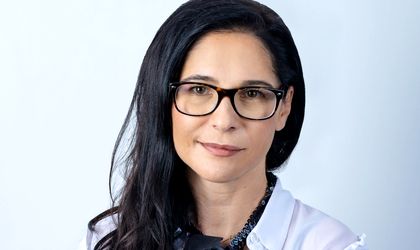 Wolf Theiss acted as legal advisor to AROBS Transilvania Software, in relation to the acquisition of 100% of the shares in Nordlogic Software S.R.L. and, indirectly, of 100% of the shares in Silver Bullet Software S.R.L. and Nordlogic USA, Inc.
AROBS Transilvania Software S.A., one of the leading software development companies in Romania, has successfully closed the acquisition of Nordlogic Software S.R.L. and indirectly of Silver Bullet Software S.R.L., two Romanian companies specialized in custom software development and software product development and Nordlogic USA, Inc., a US company primarily providing services to the US clients of Nordlogic group. In December 2021, Wolf Theiss also assisted AROBS in the acquisition of Berg Computers S.R.L., a Romanian custom software development and outsourcing company, with offices in Timisoara, Lugoj and Oradea.
"Our strategy is to continue expansion both nationally and internationally by acquiring IT companies with which to develop synergies in the area of software services expertise and who want to grow to their full potential with us. We are very happy to work with Wolf Theiss as our consultant for this new acquisition of one of the most innovative companies in this sector. The industry expertise and dedication of the Wolf Theiss team were essential to the successful completion of the transaction", stated Voicu Oprean, CEO AROBS Transilvania Software.
Wolf Theiss' Corporate / M&A and Technology, Media & Telecommunications (TMT) teams, coordinated by Partner Ileana Glodeanu, provided legal assistance to AROBS Transilvania Software during all stages of the transaction, including the performance of the legal due diligence investigation on all three target entities, advice on the transactional documentation and assistance leading up to the successful completion of the transaction.
For this successful transaction, governed by Romanian law, Wolf Theiss brought together a cross-border team under the leadership of Partner Ileana Glodeanu which consisted of George Ghitu (Senior Associate, Corporate / M&A and TMT), Costin Şalaru (Associate, Employment), Nina Lazăr (Associate, Data Protection, IP & TMT) and Ana-Maria Mustăţea (Associate, Real Estate & Projects).
"We are delighted to be the legal partners of AROBS Transilvania Software in this new acquisition process. I could not be any prouder of our Wolf Theiss M&A and tech experts who have been extremely busy and managed to complete eleven (11) deals in the TMT sector last year and who continue to be extremely active in 2022 as well", stated Ileana Glodeanu, Partner and  Head of the Corporate / M&A practice at the Wolf Theiss Bucharest office.