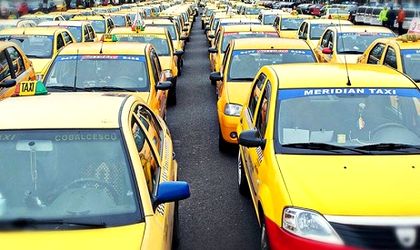 The operators of the taxi-hailing apps Star Taxi and Clever Taxi held a common protest over planned changes to the taxi legislation that might force their services to shut down.
The apps were unavailable between 5 and 6 PM on Thursday.
Start Taxi put out a petition asking the government to regulate the activity of the tax industry at the level from 2018 and not force a return in the past "when there was not direct connection between the customer and the driver." The company adds that over 1 million people in Romania use apps for transport.
The petition further reads that the government "should offer support to local entrepreneurial initiatives in the digital industries and to upgrade the public transport".
Clever Taxi has over 17,000 drivers enrolled in its app and the service is available in 20 cities across Romania, according to its website.
Meanwhile, StarTaxi says it's present in seven Romanian cities.
The Ministry for Regional Development and Public Administration has published a draft for an Emergency Order to change Law 38/2003 regarding taxi transport.
In short, the project says that only services that work through a dispatch can obtain authorizations for the transport of persons. However, it redefines dispatch services as to include online apps. It also allows for unauthorized transporters to be fined by law enforcement on the spot, without need for proof that they practice the illegal transport of persons "repeatedly" or "permanently", as the current law states, which made fines very difficult to apply.
However, it is unclear whether drivers using Uber/Taxify apps will be able to obtain the proper transport permits to comply with the new legislation.
"These apps help Romanians order an authorised taxi in the shortest time through the internet, in maximum safety conditions and they guarantee that issues such as tax avoidance by taxi drivers or overtaxing clients are avoided. The role of these apps was repeatedly appreciated by the Competition Council, as they lead the way towards fair competition on the taxi market and lead to an improvement of services. I believe that the legislative proposal would have serious consequences for competition as well. Romania may even be subject to an infringement procedure from the European Commission," said Cristian Bacanu, partner at law firm MDM Legal.