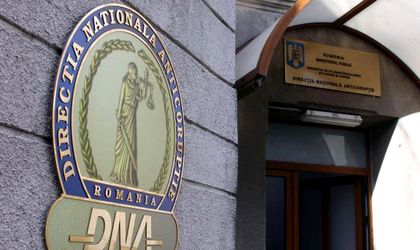 Romania's Ministry of Justice has announced that six candidates got in the competition for the position of chief prosecutor of the National Anticorruption Directorate.
The candidates are Paula-Nicoleta Tanase – prosecutor at the Prosecutor's Office of the Galati Court of Appeal, military prosecutor Nicolae Lupulescu, former deputy general prosecutor of Romania Gabriela Scutea, DNA Constanta prosecutor Andrei Bodean, Adina Florea – prosecutor at the Prosecutor's Office of Constanta Court, currently delegated at the Prosecutor's Office of the Constanta Court of Appeal and Sorin Armeanu, first prosecutor at the Prosecutor's Office of Vaslui Court.
The Ministry said that that it will announced on August 29 the list of candidates eligible to get in the next selection stage, comprising interviews with the minister of justice, Tudorel Toader. This will take place in the September 3-5 period. The results of the selection will be announced on September 6. Credit Card Carding involves the use of the hacked card to buy carded iphones, Gucci wears, and all forms of expensive items from amazon and other online stores, gift cards. LEARN CREDIT CARD CARDING, BUY TRACK 1 & 2 DUMPS WITH PIN, BUY IPHONE FOR HALF THE PRICE. BUY CC, BUY HIGH BALANCE CC CREDIT CARD. HACKED CREDIT CARD carding cc, carding amazon, carding tutorial 2019 ,online carding, free carding websites, best bins for carding 2020, carding methods 2020, live cc for carding 2020. Carding tutorial for beginners, carding tutorial 2019, carding tutorial 2019 pdf, carding cc, live cc for carding 2019, carding tutorial for beginners pdf, carding tutorial video download, learn carding pdf.
The government organized a second selection procedure for DNA's leadership after the minister of justice rejected the four candidates from the first session.
The DNA will have a new head following the dismissal of Laura Codruta Kovesi, who managed Romania's main anti-corruption institution since 2013. Kovesi was fired by president Klaus Iohannis following a ruling of the Constitutional Court. The constitutional judges were notified by the Toader, who presented an assessment report of Kovesi's results. The minister asked for her resignation.