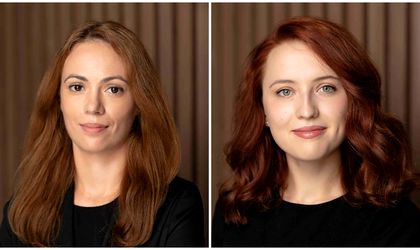 Filip & Company successfully represented Energy Gas Provider SRL, a natural gas supplier, in a litigation against the National Energy Regulatory Authority (ANRE) on the gas suppliers' obligation to build minimum stocks of gas throughout the cold season.
The team that represented Energy Gas in this litigation involved Liliana Dranca (senior associate) and Irina Suătean (associate) from the Dispute resolution department at Filip & Company.
"We are glad that the decision of the Bucharest Tribunal favours Energy Gas, and we thank the client for having trusted us to represent it in a litigation of such high stakes. The Tribunal's solution fully reflects the effort put out by our team over a 5-year period and confirms that Energy Gas has had a correct position in relation to the commitments made to its clients and the legal rules", says Liliana Dranca (senior associate).
The dispute arose more than 5 years ago, at the end of 2015, when Energy Gas was sanctioned by ANRE with a RON 500,000 fine for partial breach of the obligation to build minimum stocks of natural gas for 2015. Over 75% of the minimum stock that Energy Gas had to build, according to the order issued by ANRE, was for clients that were no longer included in the company's portfolio at the time when the minimum stock obligation was due. Moreover, during the cold season, one of these clients was usually not consuming natural gas.
Energy Gas asked the court to replace the fine with a warning, based on the proportionate sanction principle stipulated in Government Ordinance no. 2/2001 on the legal regime of contraventions. The law on the grounds of which Energy Gas had been sanctioned (Law 123/2012 on energy and natural gas) stipulates that only a fixed fine of RON 500,000 can be applied for failure to build the minimum stock. Nevertheless, in such circumstances the court may decide to apply a warning instead of a fine, pursuant to the provisions of Government Ordinance no. 2/2001.
As requested by Energy Gas, the Bucharest Tribunal decided to allow the administrative claim and replace ANRE's fine with a warning, under a final court order.
"We are glad the see that the courts have an open-minded approach both in relation to technical cases, such as those of the energy sector, as well as in relation to conducting a real analysis of the proportionality of a sanction", says Irina Suătean (associate).
Filip & Company is frequently assisting and representing clients in complex litigations and arbitrations on administrative law and in the energy sector.