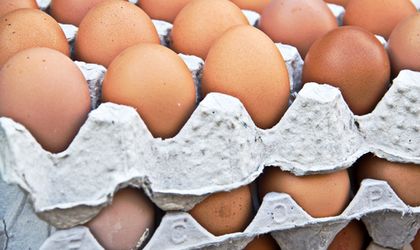 The Competition Council said it started an investigation on the local eggs market, with the antitrust watchdog suspecting that deliveries of eggs were limited by the main suppliers in a bid to generate an artificial hike of prices.
In September 2017, the price of eggs in Romania stood at 85.2 percent of the EU average, while in November it had soared to 104 percent above the average of the EU. In January 2018, prices fell by 21.3 percent compared to the previous month, according to data by the European Commission, the executive arm of the EU.
"In the same time, the analysts of the authority revealed that there were significant increases in the acquisition prices of retailers, with prices growing on average by 57 percent in November versus September 2017. Shelf prices were on average by 49 percent in the same interval," said the Competition Council in a statement.
The investigation covers producers and retailers of eggs that account for around 45 percent of the existing production in Romania.
Between March 6-22, antitrust regulators raided the offices of Tonelli Holding SRL, Albert Distribution & Logistics SRL, Avicola Lumina SA, Aviputna SRL, Cortina Bioprod SRL, House Ana Tour SRL, Prod-Ovo Grup SA, Avi-Vest SRL and the Union of Bird Breeders in Romania.
If the Competition Council rules that the players worked to jack up the prices on the market, they risk fines of up to 10 percent of their turnover.