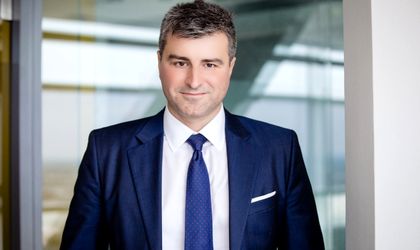 In an important project for the Romanian banking market, Băncilă, Diaconu si Asociatii SPRL and EY Romania assisted Revolut Bank in the process of launching its first lending product. Revolut, the super financial application that offers banking services to over 2 million customers in Romania, can grant, from August 2022, unsecured personal loans, for a maximum amount of 125,000 lei, in just a few minutes.
The financial application has been updated accordingly to the relevant legal regulations to allow in an extremely easy and fast way to go through all the stages of the credit process (e.g. submitting the application, signing the credit agreement with the help of a qualified electronic signature, changing the date of repayment, making early repayments).
Băncilă, Diaconu and Asociații team was coordinated by Radu Diaconu (Coordinating Partner) and Gabriela Neagu (Managing Associate). Also, the consulting practice of EY Romania was involved in this project through Carmen Adamescu (Partner) and Bogdan Picerea (Manager).
"Entering the credit market is a natural step for Revolut in order to strengthen its position as a banking institution on the Romanian market. We are extremely happy and honored by the fact that we could be involved in this important project both for our client and for the financial system in Romania", said Gabriela Neagu, Managing Associate, Băncilă, Diaconu și Asociații SPRL.
—
"Since August 2022, the consumer credit, a responsible product offered by Revolut Bank, has become available for Romanian customers, who thus joined those from Lithuania, Poland and Ireland. Our objective remains to provide our customers with simple banking services, easy to use and understand, with transparent and competitive costs. We thank our partners who contributed to making this product available to our customers, and we are grateful to Revolut customers for their trust, materialized by the high interest shown in this product, since the first days after its launch on the local market", said Gabriela Simion, General Manager of the Revolut Romania subsidiary and Head of Lending.
About Băncilă, Diaconu și Asociații SPRL
Băncilă, Diaconu și Asociații SPRL (formerly Radu și Asociații SPRL) is a Romanian full-service law firm, offering both legal advisory services and assistance before the courts of law, with a significant tax policy and controversy (TPC) practice.
Băncilă, Diaconu și Asociatii SPRL is a member firm of Ernst & Young Global Ltd and part of the expanding EY Law global network, which has more than 2,400 lawyers and offices in over 90 jurisdictions.
Our expertise has been recognized by the market and international firm directories.
Chambers Global 2019 has recognized our Corporate/M&A practice while Chambers Europe 2019, 2020, 2021 and 2022 have placed our Tax Policy and Controversy practice on Band 1. The Legal 500 Europe, Middle East and Africa 2019, 2020, 2021 and 2022 have also ranked our Commercial, Corporate/M&A, Real Estate and Employment practices, while the 2020, 2021 and 2022 editions placed our Tax Policy and Controversy practice on Tier 1.
For more details, please refer to: www.bdattorneys.ro