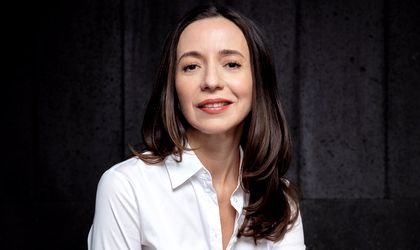 2021 was a year of record revenue and profits for the Kingfisher Group, according to the global financial results released today: GBP 13.2 billion in sales and a profit increase of 20.9%. The company also gained market share in the UK and France and returned over £550m to shareholders, including dividends and ongoing £300m share buyback.
"Kingfisher has delivered a year of very strong financial performance. We saw growth in all banners and categories, with resilient demand from both DIY and DIFM/trade segments – each representing 50% of Group sales. We continue to leverage our stores assets and Group technology to drive forward our e-commerce proposition, with faster click & collect and home delivery, and broader product choices for our customers. 18% of our sales are now made online, which is ten percentage points higher than two years ago. B&Q had an outstanding year, with sales passing £4bn. It was also a record year of expansion for Screwfix, with 70 new stores opened in the UK and Ireland, and Screwfix France showing very promising early progress." Thierry Garnier, Chief Executive Officer, stated
"For the year ahead, while the macroeconomic and geopolitical environment is uncertain, you can expect from us continued focus on top line delivery and market share growth, strong execution, effective management of our gross margin, and active and responsive management of our operating costs. We are now over two years into our new strategy and execution is ahead of schedule. With the business in a strong position, we are accelerating our investments for growth – through the launch of our scalable e-commerce marketplace, the expansion of Screwfix in the UK and France, new store openings in Poland, and our plans to increase our trade customer base. Looking forward, we are confident that these investments, supported by continued strong execution and the new demand-drivers we are seeing in our industry, will drive faster growth in sales, profit and free cash flow." Garnier added.
FY 21/22 Group results
Sales up 9.7% in constant currency, driven by strong demand across both retail and trade channels
LFL sales up 9.9% and corresponding 2-year LFL up 18.1%

Strong performances in the UK & Ireland, France, Iberia and Romania; Poland impacted by COVID-related store closures in Q1 21/22
Transaction volume and average basket value both up on 1-year and 2-year basis

E-commerce sales up 5.3% (2-year growth up 171%); omni-channel engagement remains high

E-commerce sales 18% of Group sales (FY 20/21 and FY 19/20: 18% and 8%, respectively)

Retail profit up 16.7% in constant currency, driven by strong growth in UK & Ireland and France
Adjusted pre-tax profit up 20.9%, reflecting higher retail profit and lower net finance costs
"Overall, the results registered in 2021 were on an upward trend, generated by the constant interest from customers to invest in home improvement projects and the growing demand in this segment. Over the last year, our efforts have been focused on developing our product portfolio and customer services. We have listed approximately 7000 new products, including a range of modular kitchens with modern design, with the same product quality in all countries where the Kingfisher Group is present, whether we are talking about Romania, France, Spain or Poland. We also redesigned the website and completed its migration to the Magento platform, enabling Brico customers to enjoy an enhanced online shopping experience. I would like to thank the whole Brico Dépôt team who demonstrated a remarkable level of resilience and agility in a challenging context. Both the colleagues from the stores and those from the headquarters had an essential contribution to the good results we obtained, developing the projects in an accelerated pace, in order to respond as efficiently as possible to the clients' needs". Says Adela Smeu, CEO, Brico Dépôt Romania.
FY 21/22 Results in Romania
In Romania, Brico Dépôt reported in the financial year 2021 LFL sales of £279 million, 15% higher than the previous year. Although the sales of Brico Dépôt have been growing quarterly compared to the same periods last year, in the last quarter they have been affected following the introduction of the green certificate for entering the stores. Despite the context, Romania recorded the second highest growth within the Group last year, and the results Brico Dépôt were on an overall upward trend.
Delivering against strategic priorities set by the Kingfisher Group ahead of schedule
Growth in all banners and categories, across both DIY and DIFM/trade channels
Strong new customer growth and high revenue retention rates
Strengthened competitive position in key markets, with improving trend of market share growth
Making strong progress with core strategic priorities, including:

E-commerce: Accelerated use of store assets for faster click & collect (C&C) and last-mile delivery, including launching one-hour delivery with Screwfix Sprint; new scalable e-commerce marketplace model launched (at B&Q initially) to enhance choice for customers
Own exclusive brands (OEB): Strong performance in outdoor, building, tools and kitchens categories; innovating through developing specific OEB for different retail banners and extending ranges to support choice; 32 new and redeveloped OEB brands now being implemented
Mobile-led and service innovations: New mobile apps for Castorama France and Screwfix, self-checkout terminals rolled out to one third of B&Q estate, new 3D kitchen and bathroom design tool; roll-out of NeedHelp services marketplace in key markets
Responsible Business: On track to deliver new carbon reduction targets to FY 25/26 (consistent with a 1.5°C trajectory); ambitious new target for growth of sustainable home product sales
Costs and inventory: Multi-year cost reduction programmes mitigating against inflation pressures; improved stock days and availability, ready for peak trading periods

Accelerating investments for growth: Acceleration of digital investment into faster fulfilment and expanded product choice; Screwfix UK & Ireland and Castorama Poland store expansion; opening first Screwfix stores in France in H2 22/23; step-up in investments to increase trade penetration