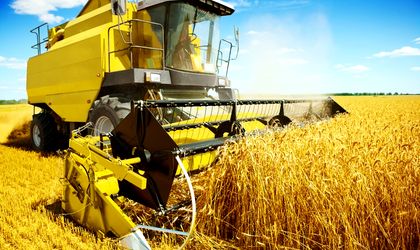 After hefty investments in new production capacities and technology, Carmistin's Group EBITDA rose significantly in H1 2018, says a press release from the company. Carmistin Group, one of the biggest players in the Romanian agribusiness sector, owned by the Paraschiv family, consists of more than 10 companies including Avicarvil, Avicarvil Foods, Avirom, Porcellino and Pajo Holding. The group registered an operational profit of over RON 48 million (EUR 10 million), a growth of over 100 percent compared to results in the same period of last year.
According to the data provided by the company, on poultry meat production – Carmistin is the biggest poultry producer in Romania – EBITDA rose from RON 9.02 million (EUR 2 million) in first half of 2018 year to RON 11.2 million(EUR 2.5 million), even if state welfare subsidies downsized dramatically in the same period. Also, with the same welfare subsidy reduction, on the swine production line of business, Carmistin obtained a growth of EBIDTA from RON 9.45 million (EUR 2.1 million) in first six months of 2017 to RON 16.6 million (EUR 3.5 million) in the same period of 2018.
"In the poultry business, the growth of profitability comes from the expansion of our production capacities, the new farms in Targu Jiu, with a similar situation on pork meat production, where we can see the results from extending our capacities on Hunedoara farms," says Andrei Brumaru, executive director of Carmistin Group. The young manager thinks that pork meat production will still be profitable even with the current swine fever outbreak. "We will see shortly the benefits of investing in biosecurity, investments that usually hurt profits", explains Brumaru.
Carmistin Group's most profitable line of business was grain and feed production. After launching new production capacities in Ramnicu Valcea and after the market success of feed packages for individual clients, EBITDA rose to RON 20.18 million (EUR 4.4 million) from RON 6.25 million (EUR 1.4 million) in the same period of last year.
Overall, Carmistin's EBITDA rose in the first half 2018 to RON 48 million (EUR 10.5 million) from RON 24.72 million (EUR 5.4 million) in first six months of last year.