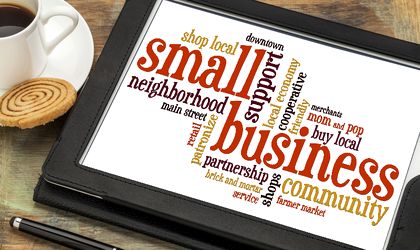 For someone who is just starting with their small business, we are sure you are planning and preparing intensively. Looking through articles and expert advice that talks about everything you can do to get things right.  However, have you bothered to look through the things that can go wrong? 
This is not to demotivate you in any anway, but to prepare you for the worst. After all, having your own business is not something that you can simply walk through. There will be challenges and obstacles, and you have to learn the right ways to overcome them.
Building a strong resilience would be the first expert advice that you will get here because you will have to deal with failures and ensure that you do not give up.
In this excerpt below, we will be talking about the major challenges which you might face when it comes to a small business.
Challenges You Ensure To Overcome
These challenges are mostly the initial blows that all entrepreneurs face at the beginning of the business. But, with the right planning and help, most of these could be mitigated.
1. Being In The Past
It is one thing to follow a certain tradition for your business, but another thing to try to control your business on the basis of tradition. Keeping some principles from the past is okay, but do not step away from embracing the future, or else there is a chance of your business getting 'phased out.'
One such evolutionary idea would be Cryptocurrency, which is getting much more mainstream today. However, there are many who are still skeptical about introducing them to their business.
Not only is Cryptocurrency a big help when it comes to making your business stand out, but in the long run, it will be more mainstream. So, ensure that you are ready to serve your customers with transactional needs. Start trading Cryptocurrency today from bitcoin up.
2. Lack Of Virtual Marketing
Virtual marketing is not an afterthought. Therefore, stop pushing it away. This is a big mistake that most new entrepreneurs make today. They think they should just launch and can have the social media handles later.
You have no idea the number of target customers you will be able to attract with digital marketing.
There is so much you can do before you finally launch.
– Open a website and SEO optimize it.
– Write blogs and start creating backlinks to get more traffic.
– Give influencers the first-hand experience of your product so that they can start getting your customers excited.
Get them to know you before you know them.
3. Forgetting The Law
It is understandable that within all the chaos and anticipation, some entrepreneurs tend to forget the law, but it is not acceptable. You must start with understanding the normal business protocols of your country. Then comes the local business laws, customer rights, and contracts. There is so much to do legally before you finally start a business.
Soon, you will be hiring, and it will be impossible for you to get your pilot team on board without the right attorney. You will have to do the big boy job and start making contracts.
4. Budgeting
Sometimes entrepreneurs, especially the ones who are new to the business, can go overboard with their spending. Before they know it, they are under a lot of debt at the beginning of the business. We cannot stress enough how important it is to keep things within the budget.
Yes, we know you want the best store location, and you want to make all your customers happy. However, with the right budget consideration, you can do both without having to pay debts on your first sale.
Do Not Give Up!
Even after following all the protocols and understanding all the challenges, you might face some and fail (although it is hard to accept). However, the biggest challenge of all would be that tired voice in your mind constantly asking you to quit.
That is exactly what you cannot do!
No matter the challenges, remember there is always a solution because someone somewhere has already overcome it. Take help if needed, but do not give up on your dreams.
Photo: dreamstime.com