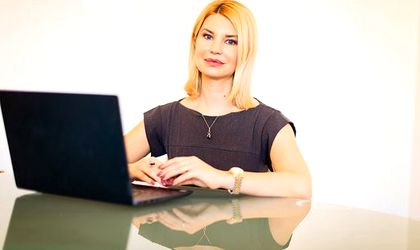 After looking at the local labour market in her previous Business Review exclusive contribution, Sorina Faier, Managing Partner at Elite Searchers, is back with more insightful peeks into the world of HR. BR got in touch with her once more, this time to find out her take on Work from Home, Before, During and After the Crisis.
"Coronavirus lockdown has been affecting many businesses across a range of economic sectors and threatening their operations. Social distancing regulations to combat the new coronavirus outbreak are forcing companies to enable remote work to keep business running." Sorina starts the discussion.
As expected, the number of Romanians who are working from home skyrocketed in recent months, from a mere 20,000 in 2018 to around half a million.
"Previously, in Romania only 0.4% from the total employees were working from home, according to a study published in February 2020 by Eurostat for 2018 data. That means approximately 20,000 people." The Elite Searchers Managing Partner says. "But during the isolation the numbers have increased to 500,000 people working from home and after the emergency situation the percentage will see an increase from 0.4 percent to 20-30 percent."
Many multinational companies, especially the ones from the IT&C field, were used to the work from home concept.  
"Our data shows that 80% of companies activating in technical domains were offering to their employees 1-2 work from home days per week. 20% were offering remote jobs, meaning that they can do their work entirely from home. 15% of the employees working remotely are involved in international projects and 80% of the contracts are project-based." Sorina explains.
People want to work from home at least one day per week and companies that implement a work from home system can actually cut many expenses.
"8 from 10 people were willing to work from home before this crisis at least one day per week. During the pandemic we noticed that 9 from 10 employees would like to work from home 2 or 3 days. The companies that have employees working remote from home are gaining annually an estimated EUR 13,000 per employee, cutting the costs of rent, facility services etc. and the employees are gaining 12 days per year more, avoiding the time in traffic." Sorina Faier tells us.
Romanians are happy to work from home but are craving interaction with their colleagues.
"Despite the fact that many employees were happy working from home, being in a balance between professional and personal life, 80% of them are missing the interactions with their colleagues, socializing, face-to-face meetings and they would like to return to their offices." Sorina concludes.
***
Elite Searchers is an executive search company focused on recruiting top, middle managers and specialists. With a 13-year experience in executive search and even more in headhunting, Elite Searchers activates in Romania and Europe in a dynamic market where the need for professionals keeps growing.