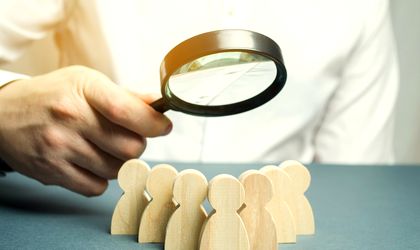 Making decisions when it comes to the HR side in the creative industry is not always easy. Sometimes one has problems in finding the right person for the available job and in other situations one must let go of some of the most talented employees, due to external factors.
By Romanita Oprea
This is the reason for which UAPR launches the project UAPR Talent Bank, a database with candidates with experience in the industry, found in the search for new opportunities in the career. By launching this project the association will not transform itself into a recruiting agency, but will facilitate the interaction between the possible interested candidates in new career opportunities and the companies / agencies disposed to offer them.
The service will be free for the agencies members UAPR,  but also for the professionals looking for new opportunities starting August 5th 2020. The agencies and companies that are not members can benefit as well from the service, for a price. Accessing the service can be done in the following manner: the ones interested of new opportunities can complete the form here – UAPR Talent Bank Form.
The personal information and the ones indicated by the candidate as being confidential will not pe published on the website.
For the agencies / companies interested in new talents?
Take a look on the website UAPR Talent Bank and navigate through profiles
Send an e-mail at office@uapr.ro and mention the intention of accessing UAPR Talent Bank and the code of the profile you are interested in
The candidate will be informed immediately. Once he/she gives the accept, you will receive the full profile
UAPR Talent Bank will be organized after the following categories:
Client service
Creative
Strategic
Digital & Technology
Media
PR, Events & Trade
Support talents