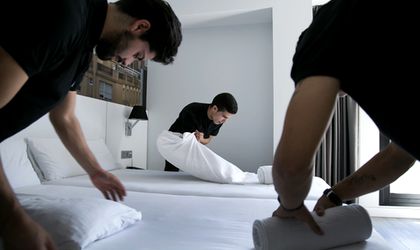 More than half of Romanians (55 percent) have expressed their willingness to work abroad, according to the most recent international study by online recruitment platform BestJobs and The Boston Consulting Group.
Most of the Romanian respondents who would like to work in another country are under 30 and have graduated higher education. Romania is on the same footing as Austria, Germany, Italy, Ireland, Belgium or Denmark when it comes to the desire for labor mobility (between 50 and 60 percent of respondents).
As for the top 10 countries where they would like to work, Romanians chose countries like Germany, Britain, France, Switzerland, the United States, Canada, Austria, Spain, Belgium and Italy.
At the same time, Romania has also been nominated among the top five states where respondents from Israel, South Korea, Italy, Turkey, Ghana, Nigeria, Egypt, Norway, Greece or Qatar would like to work. Globally, the top most attractive countries in which candidates would like to work are the United States, Germany, Canada, Australia and the UK.
Political instability influences Romanians' motivations to work abroad
Among the most important reasons why Romanians choose to work in another country are the desire to have better living standards, the political instability in Romania, access to better government and social services and better career opportunities.
"We note that in many Central and Eastern European countries, the availability of candidates' relocation has declined significantly over the past few years, amid the improvement in economic conditions. However, in countries like Romania, the political and social climate manages to increasingly influence labor mobility decisions as employees want not only financial security, but also a stable and predictable environment in which to live," concluded Madalina Dan, clients manager at BestJobs.