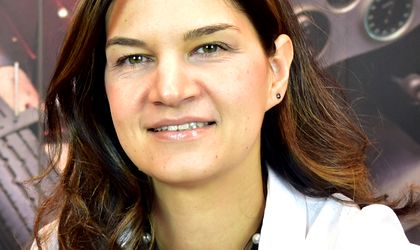 The HR function in nearly all organisations around the world has had huge challenges in the past three years. When the pandemic came, HR professionals had to react very quickly to an unprecedented situation and find ways for employees to work safely and to protect the business. But the end of restrictions did not mean a return to the world before 2020. Employees now have new expectations and many have new skills. So we are in a period which can be termed the "Great Reconsideration" in terms of ways of working.
By Madalina Racovitan, Tax Partner KPMG, Head of People Services
KPMG's recently issued Future of HR report focuses on the experience of 12 Pathfinder HR functions in top companies, which have been successful in developing new approaches. The report is also based on information and views provided by 300 Chief Human Resources Officers (CHROs), or their equivalents such as HR Directors, in companies in the UK and US in late 2022. The survey identified six key areas which pathfinders were focusing on to ensure that the HR function is focused on Employee Value Proposition (EVP) and that it contributes to the results of the business. The six themes are; delivering strategic flow; being digital in thought, word and deed; advancing analytics from insight to action- safely; shopping for talent- building talent marketplaces; holding to the heading- how to make purpose real; prioritizing wellbeing and feeling good.
So what do these mean in practice? Delivering strategic flow means Pathfinders are building more efficient and effective HR functions, with the overarching drive to deliver strategic value-add to their organizations beyond their traditional realms of recruitment, payroll, and employee engagement. This means that the activity of HR professionals should flow throughout the organization providing people insights and enabling decision-making by building the capabilities that make sense for their unique business strategy and marketplace. So HR professionals are less concerned with what others do and say about people management, and instead embed themselves into all functions and the C-Suite, demonstrating the value of the people function. So the HR function is much more closely integrated into the management of the business and plays a greater role in decision making on key issues.
Being digital in thought, word and deed: Pathfinders are realizing that today's employees demand the most up to date technology to help them in their work. In a competitive labor market, out of date solutions and processes will not be tolerated by employees. So everything the HR function offers should be top quality, efficient and tailored to the needs of the company's own employees, using data to best effect. Pathfinders are accelerating past necessary technology implementation (for example to facilitate remote work), and instead are integrating digital to create a frictionless and highly engaging working environment that facilitates things such as learning in the flow of work.
Advancing analytics from insight to action…safely: Pathfinders are using analytics better so they make good use of data and apply the lessons learned from it. So they have moved beyond tracking KPIs and producing dashboards. Instead, they are answering the questions the business is asking, and using relational analytics — the science of human social networks — to do so. That means building a value chain that takes HR analytics teams from asking the right questions through to meaningful insight and action. They have set up an end-to-end capability that flows from proposing hypotheses to exploring correlations, and acting on findings to benefit strategy, engagement, retention and career opportunities.
Shopping for talent  — building talent marketplaces: Pathfinders understand that new approaches must be taken to making the best use of talent. They recognize that a world of matching people to jobs has, in part, given way to one where it is now about matching skills to tasks; and they are experimenting with talent marketplaces, integrating employee data, business insights and business forecasting to do this. Talent marketplaces are still fledgling, even in the most innovative HR functions; however, Pathfinders are taking them seriously as a critical competitive requirement.
Holding to the heading — how to make purpose real: Pathfinders understand that today's employees place great value on an organization having purpose, and this ties in with the growing importance of a company's record on Environmental, Social and Governance (ESG) for recruitment. Many employees want to see that the company they are working for is about more than just profit, and is making a useful contribution to the wider community as well as taking its responsibilities, for example in combating climate change, seriously. So HR professionals need to take the lead on organizational purpose — defining it and making it real for their people. In particular, successful HR professionals are engaging their people on their net-zero strategy so that it flows through every part of the organization and impacts positively on the end customer experience.
Prioritizing wellbeing and feeling good: Today's employees increasingly expect their employers to take care of their wellbeing and not merely provide an attractive salary package. For example, flexible working and a good work-life balance are fundamental considerations for many, while there are several different wellbeing benefits which employers can provide. Pathfinders know this and are ready to be flexible and deliver as needs arise.
Overall, the survey shows how the HR function is an increasingly critical element in business success. Addressing today's workplace realities may require some change in the way the HR function operates and perhaps some training so that HR professionals can get up to date with new approaches. Nevertheless the time and resources invested in such efforts are likely to bring significant benefits to the organization in both the short and the longer term.
The full KPMG report can be accessed at the following link: Future of HR report.