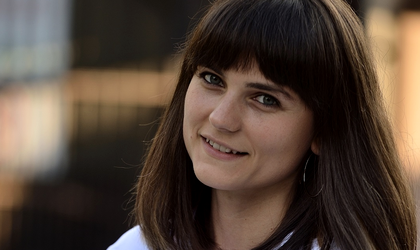 The beginning of 2023 has brought a lot of uncertainties, fueled by rumors of a possible financial crisis, as well as the local economic context marked by inflation and rising prices for everyday living. Consequently, job stability has become essential for most Romanians, as indicated by data from BestJobs, as they predominantly apply for jobs with a #SalaryVisible or in fields that have proven to be resilient to crises, such as Sales, Accounting, Engineering, IT, and Production/Logistics.
In the last quarter alone, over 40% of total job applications went to positions that displayed the salary offer, emphasizing the need for transparency from employers. However, all these applications are directed towards only 30% of the total job volume available on BestJobs, which are the ones where employers have chosen to publish the salary in the job posting, according to data from the BestJobs platform.
"Since the beginning of the year, the main concerns of Romanian employees were related to monthly income and job stability, according to a BestJobs survey conducted in January. These criteria are evident in the behavior of BestJobs platform users and once again prove that, in times of uncertainty, the needs at the base of Maslow's hierarchy take precedence. In addition to these, professional development is the next priority for most candidates, and the benefits they prefer when applying for jobs include the possibility of receiving performance bonuses, meal tickets, or the opportunity to work remotely, at least partially," says Ana Vișian, Marketing Manager at BestJobs.
Regarding the field of activity, candidates are oriented towards those that have proven over time to withstand unfavorable economic conditions. Based on the BestJobs recruitment platform, the fields with the most applications are those constantly seeking candidates, offering a large number of job opportunities and providing salary increases from year to year.
Thus, the main field that has demonstrated stability in recent years is Sales, which also has the highest number of job offers each month, where candidates can be hired with monthly salaries ranging from 400 to 600 euros as Sales Assistants or with net salaries of 1,400 to 1,800 euros per month for management positions.
In Accounting, net salaries range from 800 to 1,100 euros per month for positions such as Accountants or Financial Consultants, reaching 2,000 euros for roles as Accounting Experts.
Candidates in Engineering can earn between 1,200 and 1,800 euros per month, depending on specialization and level of experience, but they are surpassed by those in IT, where average salaries are around 3,000 euros, with significant variation depending on years of experience and accumulated skills. Additionally, a growing field is Production, where basic roles (such as production operators) are rewarded with 600-800 euros net per month, while managerial and coordination positions (Procurement Managers, Operations Specialists, etc.) can earn between 900 and 1,300 euros per month.
Furthermore, in the last three years, Construction, with all its related specializations, IT/Telecom, particularly in the areas of cybersecurity and artificial intelligence, and Medicine have experienced significant growth in terms of the demand for candidates, promoting a solid and sustainable demand for well-paid positions.