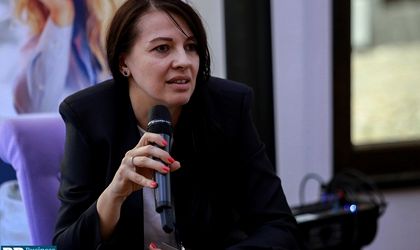 Raluca Trocaru – HR Business Partner Telekom Romania, was a speaker at Business Review's Working Romania event and detailed the ways Telekom Romania has approach new challenges on the workforce market while it has been developing new strategic paths like digitalization or ICT services, by implementing agile practices and being aware of the needs of its employees at every age and level. 
"Telekom Romania is going through a period of massive transformation. Our two strategic objectives are digitalization, a division we established last year and in which we're making massive investments, and the ICT segment," Trocaru said. "We carry out all these plans using the agile methodology, which addresses the young generations and makes them feel valued. Agile will be extended towards all our business divisions where it can be a good fit. We know who the top talents are in all departments and we bring them together to deliver  end-to-end agile projects that can lead to major changes in our company, from automation to culture change."
In terms of recruiting and retaining employees, Raluca Trocaru says that the most important thing is for the company to be aware of the traits, needs and desires of each employee, and that they can be categorised effectively based on age.
"In our company, we have older employees in technical areas and, of course, age is lower in the digital business areas. We therefore implement different solutions for each of these age groups. Older employees view recognition as very important because they think their years of experience mean that they have gained important expertise, so we've created an excellence centre, both to motivate them as well as to access their know-how and take it further. For younger generations, on the other hand, we use different methods: financial, wellbeing, flexibility, etc.," she explained.