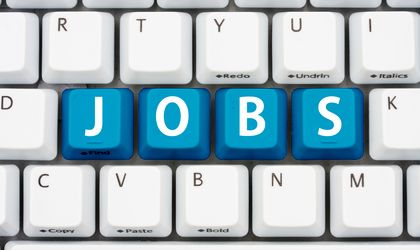 Although July was the peak of the holiday season, Romanians applied for new jobs at high rates, as companies recorded 18 percent more job applications compared to June and 5 percent more than in July 2018, according to data provided by BestJobs.
Industries with the most number of applicants in July were Financial/Accounting (over 20,000), BPO (over 17,000), engineering (over 15,000), Transport (over 14,000), Human Resources (over 13,000), Medical & Pharma (over 12,000) and Sales (over 10,000).
Three very popular jobs had over 900 applicants during the month: Retail Client Partner at, Client Service Partner at BCR and Sales Representative at Dova Capital.
The top ten companies by number of applications in July were: Enel (2,779 applications), Raiffeisen Bank (2,322), Oracle (2,051), BCR (1,897), Continental Automotive Group (1,814), Regina Maria (1,774), First Bank (1,754), Alpha Bank (1,732), Banca Transilvania (1,543), Allianz Technology (1,506).
Based on the number of spontaneous applications made directly on companies' profile pages on the BestJobs website, the companies with the best employer brand in July were: Vodafone (139 spontaneous applications), Oracle (91), BCR and Raiffeisen Bank (81 each), OMV (73), Takko Fashion (72), A&D Pharma (71) and Continental Automotive Group (67).