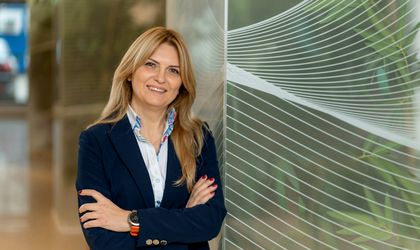 The last two and a half years proved to be a challenge for young people at the beginning of their working lives, being largely deprived of workplace interactions. Now, when the process of returning to the office is in full swing, young people want to make up for this period and they realise that workspaces can represent a highly effective platform for professional and personal development.
Author: Marcela Stancu, Genesis Property
Some 80% of Millennials and Gen Z employees, now at the start of their career, feel encouraged to come to the office more often, with workspaces being perceived as a proper place for their evolution on multiple levels, according to a Unispace report.
Moreover, they want to see more spaces dedicated to socialisation, precisely to be able to better and more effectively interact with their more experienced colleagues and to be able to faster learn and evolve.
Young people are, therefore, looking for offices to aid their professional development and bring out their creativity, with 8 out of 10 saying they missed the social aspect of work when working from home.
Young people are able to quickly find innovative solutions to complicated problems, and their desire to learn fast motivates them to look for workspaces that support them in their endeavours.
That's why it's essential that workspaces have access to interactive spaces with a design that supports creative activities. A relevant example is YUNITY Park, the project started by Genesis Property last year. This concept manages to blend, in a unique way, the elements of a platform that supports the formation of a valuable community, with a major role in the personal and professional evolution of its members.
In addition, young and talented employees are now highly sought after by companies, as staff shortages are common to so many companies. The employees' decision to stay or leave depends not only on the career opportunities provided, but also on the complete bundle of facilities that they can find in or around their office.
That is precisely why more and more companies are preoccupied with their employer profile and invest in the benefits offer. As young candidates are putting a lot of emphasis on the social side of work, companies that provide easy access to dedicated leisure areas will ensure their long-term loyalty.