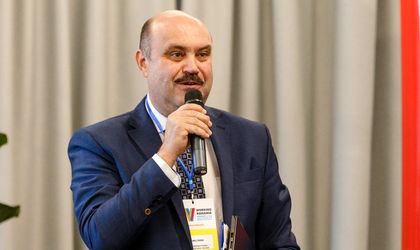 Doru Dima, PhD, the Romania CEO and International CPO of Great People Inside, was the host of Business Review's Working Romania conference, and he provided some valuable insights into the transformations Human Resources professionals should expect on the labour market in the coming years, along with some advice on how to best manage these changes. 
Read the 10 rules that should the HR profession in the future by Doru Dima:
Managers should collaborate with HR to rescale jobs and split them into activities that can then be distributed through the gig economy.
Reference-based recruitment allows companies to hire people 55 percent faster than going through a careers website. These employees also stay in a company longer and they have higher work satisfaction.
In selection and recruitment, it's becoming more important to have skills and potential than being highly specialised.
Gig economy workers will look for the most attractive companies and those with the best "CV". Job websites will be dominated by offers that provide well-being, mentorship, flexibility, project-based work.
Candidates with a strong social media profile will have an advantage in interviews and job search, as they can use their network anywhere. Online brands will work with companies that have a similar target audience. Similarly, companies will influence individuals' social netowrks to become relevant and attractive on the labour market.
As jobs are becoming more autonomous, the annual employee review will be replaced by weekly meetings between managers and workers in order to prevent roadblocks. Managers will need to take on a mentorship and coaching role.
Companies will automate as much as they can, and non-automatable tasks will be taken over by independent people/groups with independent managers. Micro-management will define teams in organisations.
Gamification, Virtual Reality and Augmented Reality will be used to train candidates before they are hired. The pressure will be on to accelerate performance. The Assessment Centre concept will also have an induction component.
The individual will become unique to the company, so everything happening around them will be personalised.
HR will become a generator of know-how and resources for managers.