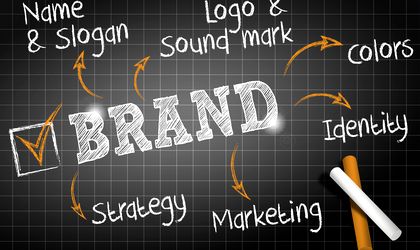 Choosing a company name is serious business. Your company name might be the first thing that customers associate with your brand, so it's something you don't want to get wrong. Moreover, a trademarked company name can help protect your brand from competitors. 
Trademarks are an essential asset for any business owner because they give legal protection. You can start using a Trademark Engine to check if your desired trademark is already used to avoid legal issues. 
Nonetheless, this article covers what you need to know about trademarks and how to best protect your company name with one.
What Is A Trademark?
Identifying the source of good service with a phrase, symbol, word, or design is known as a trademark. A trademark enables a company to differentiate itself from its competitors.   
Trademarks are important because they help consumers distinguish one product from another by allowing them to determine where goods and services came from. A trademark also allows consumers to make informed choices about the quality and price of products and services they purchase.
Trademarks can be registered with the United States Patent and Trademark Office (USPTO), which is part of the U.S. Department of Commerce. They're protected by state law as well as federal law.
If you plan to trademark your company name, here are the steps to follow to do it successfully:
Know Whether You Need To Trademark Your Company Name
It's important to know whether you need to trademark your company name. You might be surprised by how many people don't understand the difference between a company name and a trademarked logo and why 'trademarking' isn't only about protecting a brand.
A company name is just what it sounds like—the identifying term for your business. A trademark is a legal claim for the exclusive use of that word or phrase in connection with goods or services in commerce. The purpose of trademark law is to protect customers from confusion by ensuring that when they hear your product or service name, they know exactly who made it.
For instance, if you're selling coffee beans and calling them 'Coffee Beans,' no one else can use this phrase on their products without getting permission from you first because you've claimed 'Coffee Beans' as part of your brand identity (i.e., you've trademarked it). It doesn't matter where those beans are grown or roasted—only you can use 'Coffee Beans' without infringing on someone else's rights.
A trademark search is a crucial step toward protecting your company name from copycats. It's also the first step in filing for a trademark, which allows you to use a symbol (TM or SM) on the product or service that identifies it as coming from you and not someone else.
You can do an online trademark search using the US Patent & Trademark Office's website, but many law firms also provide these services.
If another company has registered a similar mark, you can try to make peace with them. You may be able to come up with some arrangement that works for both parties. For example, agreeing not to compete in certain areas or letting each other use your marks in specific ways. If that doesn't work out, consider changing or altering your company name slightly so that it isn't too close to what someone else has already claimed.
Choose The Correct Trademark Class
The first step to choosing your trademark class is understanding the different trademarks. There are many types, including:
Trademark
Service mark
Trade dress (a product's appearance)
Collective mark (used by members in a particular industry)
Once you've narrowed down the type of protection you want, it's time to search for the correct class. You may be able to find this information on your own by searching for similar trademarks or checking out your competition, but if not, you should consider hiring an attorney who can help guide you through this process. 
If you choose a class that already exists and there's already a competitor in that field with similar products or services, and they've been operating under their established name for some time, you may end up having trouble securing your trademark application.
Once you complete the application, you can submit it to the U.S. Patent and Trademark Office (USPTO). You can do this online, by mail or fax, or in person at your local office during regular hours of operation.
If you're applying by mail or fax, be sure to sign your name on every page of your application in blue or black ink; if you're applying in person, bring two copies of your signed application: one for USPTO use and one for your records. 
Respond To Office Actions
When the trademark office sends you an Office Action, it's their first communication with you. The Office Action is usually a letter that tells you what they need to see to approve your application. You have six months to respond to an Office Action, and if you don't respond within that time frame, your application will be abandoned.
If the office has requested additional information from you or changed something about how they view your application (for example, if they decide that your mark is too similar to another mark), then responding means submitting new materials or documents as instructed.
Once you've registered your trademark, it's crucial to monitor the use of your business name. Monitoring allows you to track how your trademark is used so that if a problem arises, you can take action immediately to prevent further unauthorized use. 
You can monitor your trademark by searching the USPTO website or other search engines and social media platforms. 
Renew Your Trademark Registration
The good news is that you can renew your trademark registration. Trademark registrations expire after ten years, but you can renew them for up to 15 years if they've been used actively during the last five years before the expiration date. 
Trademark registration can be renewed for another five years and then again, every ten years after that. In other words, a trademark that's been actively used for 25 years from its first use will still be valid as long as it's renewed every ten years following its initial registration date.

Conclusion
Asking for a trademark is a simple process, but it requires time and money. Once you've registered your trademark, it'll give you the legal right to use your company name as an indicator of source and origin for your products or services. This can help to protect against other businesses from using similar names or logos.